Permanent link
All Posts
09/01/2011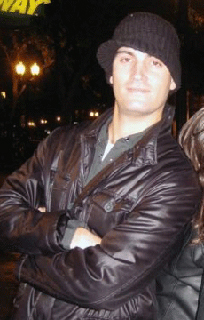 In a city known for deep dish pizza, hot dogs, and spicy fries at U.S. Cellular Field, a little know secret still remains at the ultimate popular sports bar in Wicker Park, Fifty/50.
After years of disgraced and so-so Buffalo wings at almost every bar in Chicago, we have finally found the ultimate wing. This wing isn't like any other you have ever come across. This wing is quite large with choices such as regular or boneless and flavors such as buffalo, teriyaki, tangy BBQ, BBQ, or orange sauce. All in all, these wings have something to offer to anyone. You can go with the 8-piece ($9), 16-piece ($17) or massive 50-piece set for a sum of $45. The only warning that I have heard from frequent wing buyers is that each wing equals two, meaning, your order actually means double.
Fifty/50 is a three level sports bar with two bars and 12 flat screen televisions and mainly focuses on secret sauces, fried foods and sandwiches. Each floor has a slightly different feel—the main and lower levels consist of booths, high-tops and a bar while the top floor has regular four-person low tables. With owners like Greg Mohr and Scott Weiner (Joe's Prime Steak and Seafood) and investors such as Yankees player Curtis Granderson and renowned chef Brian Storey, this sports pub is the real deal, and worth a try.
Not only is the food menu impressive, but they also are serving up 40 oz. beers that vary each week, as well as a bunch of domestic brews. The beer menu is tourist-like, meaning cheap, with very little craft and micro-brew items. Nonetheless, they always have daily deals such as $1 beer Mondays and fun events during March Madness and the Super Bowl that make for a lively atmosphere. They also have a DJ that regularly plays between commercials for big games.
If you're a big sports fan and attending the Fifty/50 for a big game, be sure to arrive at least an hour early for a table, order the nachos and cheese fries for an appetizer, and then let the spicy wings and good times roll. By the way, if you've ever ordered wings at Wrigley Field, Fifty/50 supplies the wings of the Cubs!