Permanent link
All Posts
06/29/2010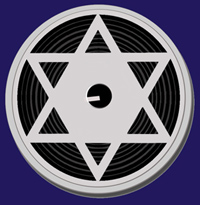 Every year since 2000, there has been at least one American comedy with a Jewish theme in the theaters. There has never been a decade with more, or more obviously Jewish, material on display on the big screen.
The first wave of comedies with overtly Jewish characters or themes came in the late 1960s, with The Producers, Funny Girl, and Goodbye Columbus, although those last two had their more serious moments as well. The 1970s brought us another interfaith-romance classic, Annie Hall, and the Western bromance The Frisco Kid. That decade also brought the first of a wave of Jewish nostalgia-comedies, The Apprenticeship of Duddy Kravitz.
Aside from Private Benjamin and Down and Out in Beverly Hills, the 1980s continued that long look back. My Favorite Year, Driving Miss Daisy, Brighton Beach Memoirs and Biloxi Blues, plus— by Woody Allen alone— Broadway Danny Rose, Radio Days, and Zelig… were mostly set in the 1940s and '50s. This rearview-mirror mentality even persisted into the 1990s, with Mr. Saturday Night, Liberty Heights, and the lesser-known Genghis Cohn.
Which brings us to the decade now closing—the 2000s. In just 10 years, we have had comedies based on nearly every well-known aspect of Jewish life. Some were even about contemporary Jewish life.
Eight Crazy Nights and The Hebrew Hammer riffed on Chanukah, When Do We Eat? was set at a Passover seder, and For Your Consideration was a movie… about a movie… about Purim.
Turning (scrolling?) to the Torah, Year One's characters included Cain, Abel, Abraham and Isaac. Did they skip over Noah? Not a problem; he was covered in Evan Almighty. What about the Big Ten themselves? The comedy The Ten was a series of 10 stories, each about what happens when one of the Ten Commandments is broken.
Romance, of course, is still a major theme for comedies, and this past decade brought us a woman fought over by a rabbi and a priest (Keeping the Faith)… a man introducing his fiancée to his very open Jewish parents (Meet the Fockers)… and a Jewish man on the rebound with his grade-school crush (Along Came Polly). All of which starred Ben Stiller. Then there were the romances with a Jewish woman who enacts a title of a certain Katy Perry song (Kissing Jessica Stein)… and a Jewish man whose mom is his girlfriend's therapist (Prime).
Speaking of Steins, Keeping Up with the Steins was about a bar mitzvah. Wet Hot American Summer was set in a supposedly Jewish summer camp (although I didn't notice anything Jewish about it). Goyband was about a boy band hired to play at a kosher casino, while Marci X had a Jewish woman running a rap label. And You Don't Mess with Zohan was about an Israeli Mossad agent.
Then we had the movies in which the dysfunctional families were "Jewish"; perhaps they had Jewish last names or something, even if there was little Jewish content or context to their lives shown onscreen.  These movies included, In Her Shoes and It Runs in the Family.
So, the Jewish comedy movies output of the 2000s were voluminous, diverse, and even somewhat popular. They had only one overarching problem: the Jewish comedies of the 2000s tried too hard for not enough payoff.
They slathered on silly costumes, R-rated content, and even special effects instead of coming up with genuinely funny material. They didn't tell compelling stories, many making the same mistake that SNL-skit based movies do— try to stretch a 90-second premise to 90 minutes. They didn't create characters that viewers could identify with. They were mean and snarky, basing their "humor" on pain or embarrassment. And their dissing of Judaism itself was not balanced by any sense of pride in it.
None of these movies had Oscar-level material, like Annie Hall, which won in 1977, or Driving Miss Daisy, which won in 1990. None had Oscar-worthy acting, like Funny Girl, or even Oscar-nominated work, like Mr. Saturday Night, Private Benjamin, Goodbye Columbus, Broadway Danny Rose, or Radio Days. And none of the 2000s movies has the potential to become a Broadway musical, like The Producers or My Favorite Year.
None has had the warm fraternity of The Frisco Kid, the intellectual zing of Zelig, or the decade-defining influence of Duddy Kravitz. And while the current show Glee just featured a song from 1968's Funny Girl, none of the Jewish comedies from the 2000s will be remembered even four years from now, let alone 40.
There were some well-made— even very good— movies this decade whose characters were, perhaps, Jewish. But the movies themselves, not so much. Are these— I Love You Man, American Splendor, Whatever Works, I Want Someone to Eat Cheese With, Greenberg— "Jewish movies," just because their protagonists are pseudo-intellectual, anti-romantic, cynical, neurotic curmudgeons who happen to be Jews?
Even Inglourious Basterds, adrenaline rush that it was, was not so much about Jews as it was about— in the words of its Southern-fried hero— "killin' Nazis." The main conflict was between a redneck and a Nazi; the only well-defined Jewish character was Shoshana, also fueled more by anti-Nazi revenge than pro-Jewish pride. If anything, the movie reminds us that more people than Jews hated the Nazis. (We can also add this to the list of Jewish movies that look at back then instead of right now.)
 
I can think of only one movie in the past 10 years that upholds the standards of the past. It is a romance with multiple— and relatable— Jewish characters, a discussion on Jewish values, and even a nod to the key role Jewish music producers played in classic rock. The film? Nick and Nora's Infinite Playlist. This movie, in the words of one of its characters, knew how to "bring the Jewfire." No cartoony Zohans or Hammers, no Ecstacy-spiked kiddush cups, no bar-joke premises ("So a rabbi and a priest are in love with the same woman, see…") Just a couple of 20somethings trying to connect while keeping their integrity, sanity, and friends. It could be the Annie Hall of its generation.
The next decade of Jewish comedies needs to bring the humanity back to the plots and characters, set against Jewish life in the 21st century. There are plenty of aspects of today's Jewish life that are yet unexplored in American comedies, from bat mitzvahs to Jewish campus life to JDate (which the series From Date to Mate is actually handling very well). And, with the population in general aging, there is an underserved market for AARP-friendly Jewish comedies as well— where is this generation's Sunshine Boys?
The template for more humanized comedy exists in the work of the great new Jewish filmmaker Judd Apatow and movies like Juno, Little Miss Sunshine, and Adventureland.
So, Ben Stiller, Paul Rudd, and Adam Sandler— we're only going to give you a hundred more chances. Let's see what you can come up with in the 2010s.