Permanent link
All Posts
10/22/2009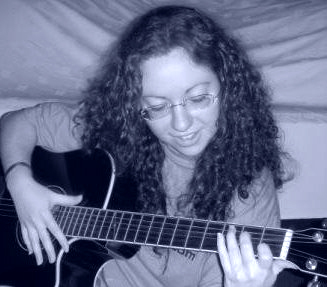 You know the MTV show The Real World?  Yeah, believe it or not it's still on TV!  I never really got into reality TV.  I couldn't figure out why people wanted to videotape their lives for the whole world to see.  However, I do remember a bit from The Real World season in Chicago.  Mostly because one of the cast members had gone to Stevenson High School, and all the girls kept talking about how dreamy he was.  Anyways, the show kind of reminds me of both college and the next step afterwards…joining the real world in finding a job.
Having lived in a house last year with six other friends, I am well aware of the drama that can occur when seven people live in close quarters.  The fights, the forming and breaking up of relationships, the house parties, the late night talks, the arguments over shared bathrooms and doing the dishes, not to mention the small, everyday moments that make up a school year and shared experience with roommates.  Although at times I hated it, it's an environment I now miss.
Now living back home in the suburbs, I can no longer spend hours at all the coffee shops people-watching and writing papers (or pretending to work, while constantly checking my email).  I can no longer eat dinner with all my friends and then hang out afterwards for a homework party.  There are no more Friday nights at Hillel where I can pray and eat dinner with Jews of all ages and backgrounds.  People and places are no longer within walking distance.  Although campus can be a bubble, and we were all so eagerly looking forward to graduation, I wish undergrad had lasted longer.  I can understand why the majority of my friends went straight on to graduate school.  It's a great way to prolong the instant family feel of campus while delaying the crushing reality of job searching.
When you graduate from college, the first exciting and scary thought that comes to mind is, "hey, I'm going to be a real person now."  Becoming a real person wasn't quite what I expected it to be, but the reality of a bad economy quickly set in.  Not only am I competing with all my fellow graduates for a job, but I am competing with people my parents' age who were unfortunately subjected to company downsizing.
I have to admit, it feels like I've gone full circle, and am no closer to figuring out what I want to do.  I went to college, picked a major I liked, and took classes that interested me.  I met a ton of people, who are now great friends, and I learned a lot about myself.  Four years and countless travels later, including many places I temporarily called home, I am not back home to the place I grew up.  Back in Chicago, and no closer to knowing what to do with the rest of my life.
Being a part of the real world is not all it's cracked up to be.