Permanent link
All Posts
06/19/2015
This story was performed at "Oy! Let Me Tell You …", a live Jewish storytelling event, on June 3, 2015. Check out a live recording of this story here.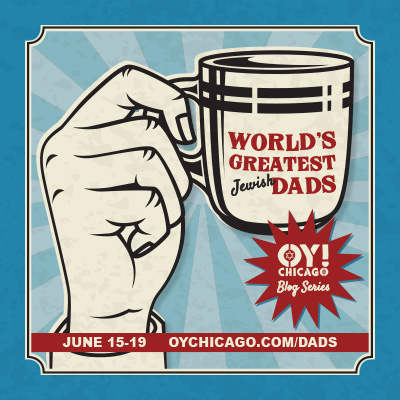 I can tell you from personal experience that being a Jewish senior citizen in the summer back in the day was pretty fantastic. And you're probably thinking to yourself, how would a 24-year-old even know what it was like to live like a Jewish senior citizen from firsthand experience? And to that I would say, I'm 30 and thank you.
Let me just say that I am a relic. I am the last of what is known as one of the guests of the Dirty Dancing Kellerman era -- The Catskills -- otherwise known as the Borscht Belt, the Jewish Alps and Solomon County.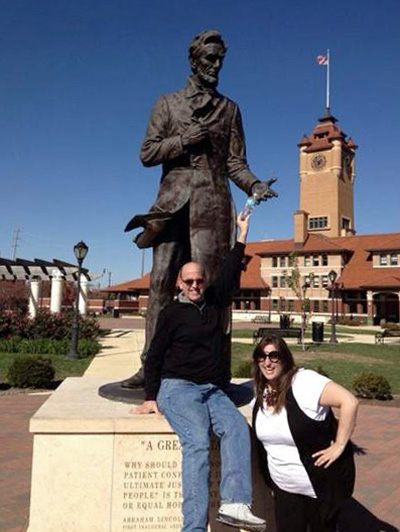 Some of you may be asking "What is this magical stateside promised land that I mention?"
Well, The Catskills are mountains in Upstate New York with a chain of resorts where mostly New York City Jews -- starting in the 1940s -- would come and vacation during the hot months.
Every summer, my family would pack up the car in Chicago, with my two younger brothers in car seats and a big rack on the roof with our luggage like we were the Griswalds -- without a TV or iPad or any electronic device -- and my dad would drive from Chicago, through Indiana, Ohio, Pennsylvania, New Jersey and then to finally upstate New York.
At the time, I did not like car rides and usually one of us would get carsick daily. Since this was back in the late 80s/early 90s, my dad had one of the first police radar detectors that was 75% accurate and he still managed to get pulled over for speeding.
Even though these were long car rides, my parents still did their best to make it fun. We would stop along the way and stretch out these car trips to fun places including Mr. Rogers Land at Idlewild Theme Park in Pennsylvania, Sesame Street Place Water Park in Pennsylvania and Hershey, Pennsylvania. So pretty much, it was a long car ride until Pennsylvania but my parents did their best to make it entertaining.
The reason why we went to the Catskills was because of my grandparents -- my mom's parents, otherwise known as my Grandma and Papa. Just picture the ultimate Jewish grandparents and they were it. My papa was a tough man who owned a used truck lot on the south side of Chicago. He worked seven days a week, long hours, until the state made a law that truck lots couldn't operate on Sundays and then Sundays became family days. He was a man's man but had the gentlest way when it came to his family, having raised all daughters with old-fashioned rules on their dating habits, and a huge soft spot for his grandchildren. He only called my grandma "Babe" and my grandma was a blonde beauty who loved to play mahjong and gamble. My grandparents were fun -- in their later years they would drive out to the casino after midnight and come home at all hours of the morning. They were always out on the town on Saturday nights and loved a good, long car ride -- hence the annual drive out to the Catskills.
Growing up, it was Thursday nights with them, Sunday nights with the extended family and then Concord trips in the summer where they would have the room directly across the hall from ours and we would keep our doors open and just run back and forth between the two rooms so that we could model our outfits for them. This was because my mom could dress us all in the same pattern. We have a family portrait of all of us in American Flag attire but it was 1991 and what else do you expect?
So anyway, living like a senior citizen as an old Yid at the Concord was luxurious. We would eat in the dining room where Tony, our waiter, would serve us silver dollar pancakes and grilled cheese at pretty much every meal. We would do water aerobics in the pool or play bingo or watch an artist do a painting, which literally translates to watching paint dry. There was nothing to do but to sit and enjoy and just be old together.
However, I was probably the coolest kid that there ever was because after our dinner with Server Tony, my parents would put my brothers to bed and I would get to go with my parents and my grandparents to the show. Every night, we would head down to the theater that almost looked like a cabaret -- or the Mayne Stage in Rogers Park -- where there were cocktail tables and you would sit and you would watch an act. Sometimes it was a magician (like in Dirty Dancing), sometimes it was a comedian (like in Dirty Dancing) and sometimes they would have really great musicians.
I remember walking through the main foyer where there was a daily polka band playing, and to this day, and I didn't know how but this man walked up to me and asked if I was Jennie Ellman. Now, this was before I knew anything about stranger danger and I was with my family and I answered yes, and he said something like I was selected to receive a gift by that night's guest performer -- Willie Nelson.
Now, I didn't know much about Willie Nelson except that this was a big deal for my mom who loves Willie Nelson, but I still have no idea how I got selected -- as I didn't have to carry a watermelon or anything -- let alone understood why a 5-year-old could win out of the entire resort.
Anyway, that night came and we left my brothers in the room and we went to the theater. I remember watching the first act and getting sleepy and then I remember Willie Nelson coming on stage, but that's pretty much all I remember. All I know is, I woke up the next morning and I had Willie Nelson's Farm Aid bandana that he wore to the Farm Aid benefit concert and it had Willie Nelson's autograph. I did not remember actually getting this, I didn't know how it came about. I was never a big drinker so this is really the only time I've ever really "blacked out" if you will, and I definitely didn't black out in this situation because I probably wasn't even five years old.
Sure enough, we got pictures back and there is my dad, onstage with Willie Nelson, and Willie Nelson was holding his FarmAid bandana and signing it, and there's my dad, onstage -- holding me -- a five-year-old sleeping Jennie. I actually slept through my Willie Nelson moment. So while Willie Nelson's "Blue Eyes Were Crying In The Rain" -- which is a Willie Nelson song title reference -- these hazel eyes were shut and sound asleep.
I always loved this story, but it wasn't until recently that I started loving it more. I was talking to my dad about this experience and asked him how I really got selected when he told me that he found a roadie crew member and asked him if there was anything that they were giving away that he could give to his daughter. The crew member gave my dad some guitar picks but then said that he may have something else and with that, the man came up to me and asked if I was Jennie (per my dad's information) and told me that I was selected. I had always felt special being randomly selected before in this story, but knowing my dad had his hand in the situation, and then also having those pictures of my dad carrying me while I was sleeping on the stage so that he could get me Willie Nelson's autograph, just proves how much my dad has always gone out of his way for me and has always tried to make me feel special.
So, looking back, these road trips were a strong foundation of what my parents had always tried to teach me, as we know, road trips are a great time to learn the adage of the "it's not just the destination but the journey" and all the spontaneity along the way, take time every day to enjoy the arts, and being together really could be the "time of your life" when you are with the people that are "Always On Your Mind" -- which is also another Willie Nelson song title reference.
To read more posts in the "World's Greatest Jewish Dads" blog series, click here.