Permanent link
All Posts
11/20/2014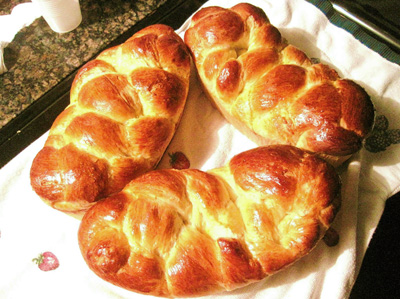 In the heart of downtown Chicago, a large party room was filled with young Jewish professionals. Candles were radiating, wine was poured, homemade challah was savored, and the communal companionship was felt by all. My wife and I were relieved that Shabbat had begun and the hours of preparation in the kitchen (and on social media) had come to a close. It was now time to disconnect, to stop and savor the moment. It was a beautiful occasion, and it was time to take the occasion to the next level.
I found myself thinking about a story regarding three construction workers who were interviewed at the same construction site. The first interviewee was a boy about 19 years old. When asked why he was there, he responded that he doesn't have the money for a membership to a gym; construction work is a great work out, he gets paid to get ripped, and the chicks dig it. The second worker interviewed was in his mid-20s. When asked why he was there, he responded that he doesn't have the money to get through college. He works as a construction worker by day to pay for his college courses that he's taking at night. This way, he'll be able to eventually make a living to support the family he dreams of having. The third worker was in his late 50s. When asked why he was there, he responded that he saw an article in the newspaper that they were building a children's hospital in this location. He wanted to be a part of that.
We can't help but feel there's a difference between their experiences, each one taking us another layer deeper into the significance of the work. Although Shabbat is the opposite of work, this particular Shabbat was unique in that 1 million Jews throughout the world, with 1 million different stories and reasons for participating in Shabbat, were celebrating together as part of a new initiative called The Shabbat Project. And I wanted our piece in Chicago, the Downtown Shabbat Experience, to reach that deeper level.
At the meal, everyone had their share of challah and matzo balls. That was level one: sustenance and delicious food. And then as they ate, everyone was enjoying the company around them, and we were already getting to level two. The third level took a little more effort. Each table was given a different insight about our heritage and was asked to discuss their topic and then to choose a representative to present the table's insights to the entire group. Amazingly, everyone in the room gave each table their full attention, listening to all the insights and wisdom. One hundred young professional Jews sitting around the Shabbat tables sharing words of Torah and our heritage: we were taking our Shabbat to a deeper level.
But we didn't stop there. Around dessert time, each table was given a list of typical items found in a Jewish home including candle sticks, a Kiddush cup, a book about the Holocaust, matzoh balls and challah, a Bible and prayer book, and more. They were tasked with ordering each item from most to least important in making a Jewish home. Each shared their three most important items – you can imagine how the room filled with debate! There was laughter, zero agreement (we're Jews, right?), and lots of thought-provoked faces. We were tapping into the deeper meaning of our lives as Jews.
The festivities continued throughout the entirety of Shabbat. We were blessed with the last sunny day of the year to have our Prayer in the Park workshop on Shabbat morning, with chocolate cake and all. (What's a Prayer workshop without chocolate cake?) That was followed by a luncheon replete with good food, good company, and meaningful conversations. Many people stayed to play games, chill out, and relax for the rest of Shabbat. As Shabbat concluded with guitar and song, we said goodbye to each other and Shabbat with a hope to reconnect with both again soon.
The Downtown Shabbat Experience was a project of Chicago YJP in partnership with JCC 20s & 30s, Masa Israel Journey, The Center for Jewish Genetics and Jewish Singles Social. A special thanks goes out to Becky Adelberg, Tovah Goodman, Leah Steinberg, Elisha & Jordana Fried, and Tehilla Fried for all their help in putting this event together, and to a number of YJPers who helped finance the event, especially Louie Whitesman for hosting. To find out about the next Downtown Shabbat Experience and other upcoming events with Chicago YJP, you can like Chicago YJP on Facebook.