Permanent link
All Posts
10/11/2013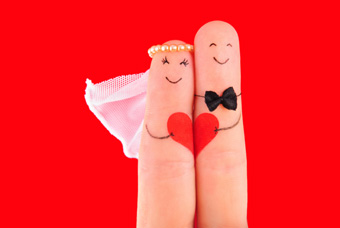 The first of what is sure to be many, many engagements was brought to my attention via Facebook this week. The happy couple whom I have known for some time suddenly looked different to me: older, more mature, and quite frankly brimming with a kind of happiness that I am having a hard time standing.
At 23 years old people are getting engaged? As in engaged to be married? As in married for the rest of their lives? Apparently so. I had an inkling this day was coming and I thought when it did I would be ready (and slightly older) for it. I'm not.
And that's when it really hit me. That I have six very good friends, and of those six, six have serious boyfriends. Is marriage really around the corner, on the horizon, being "discussed" within these relationships?
It's like you're in grade school when you write his last name with your first and wonder what your kids might look like, except it's now and we're 23. The 23rd year of life just rolled around and a switch got flipped. My friends without boyfriends got them and got serious, and those who had ex-boyfriends got back together with them, and got even more serious.
Sometimes I don't feel old enough to have a degree or even to drive a car and on the complete other extreme people feel old enough to get married and commit their life to someone. I can't even commit to what I'm eating for dinner, let alone another individual. If we commit to a relationship does that mean we've already committed to everything else?
Maybe you hit 23 and it's time to move away from nights out with your girlfriends and toward nights in with your boyfriend. Or, maybe you realize that the prospect of an engagement isn't what's holding you back from a relationship but the idea that you're growing up is. Or maybe you hit 23 and realize you're just 23.