Permanent link
All Posts
05/08/2013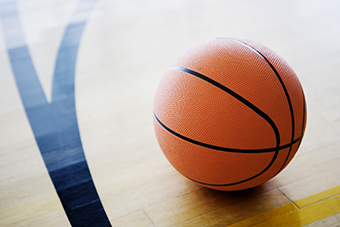 Around the country, Jewish basketball is growing rapidly with tournaments, the Maccabiah Games and even websites such as Jewish Hoops America and Jewish Coaches. But while high school and even the college ranks continue to grow, the last few years in the NBA that brought us hope for sustained Jewish basketball on a professional level have quickly evaporated.
A few years back, there was a resurgence of Jewish NBA talks. First was the emergence of Omri Casspi, the first Israeli-born athlete to play in the NBA. Right behind him was Lior Eliyahu, who had been drafted earlier and had his rights traded in hope to land on a roster. Graduating from college were NCAA champion Jon Scheyer and Virginia standout Sylven Landesberg, both who were promising second round (potential first round) picks. David Stern stood atop the NBA totem pole as the commissioner; Lawrence Frank was given a second chance as a head coach in Detroit and Larry Brown was with the Bobcats. Plus, we had a bona fide player with staying power in Jordan Farmar. This on top of several NBA players who had gone to Israel to play and many college stars heading to Israel to hone their skills. And who could forget Amare Stoudemire's pursuit of his Jewish heritage and Lebron James' meeting with a rabbi. All of this is in a tight two-and-a-half-year window.
Since then, much of it has crashed. Both Brown and Frank are gone from the NBA coaching scene and Stern will be stepping down very soon (to be replaced, however, by current deputy commissioner Adam Silver). Farmar has landed in Turkey after a tough run with the Nets and Eliyahu never made a roster. The undrafted Landesberg has moved up to Maccabi Tel Aviv, but he has yet to get more than a summer league spot on an NBA roster. Anthony Parker, the player who benefited most by coming to Israel to play, has retired. Scheyer has given up on playing at at the top level and recently joined the Duke coaching staff. And of course, Stoudemire is not Jewish and Lebron never converted.
This leaves us with Casspi, Israel's golden boy, who in his rookie year took the league by storm and looked to be an elite athlete. Now, Casspi, limited in minutes and productivity, has been rumored in trades once again and faces the idea of going back to Israel. While Israel might be the best option for his career, it would certainly hurt Jewish basketball as a whole with no player in the NBA for Jews to rally behind. The only other option is the potential of Davidson's Jake Cohen, who will have to prove himself over the next few months for an NBA team to use a pick on him. Realistically, Casspi's stay in the NBA is important, not something calculated by minutes, but with hope for Jewish ballers everywhere.