Permanent link
All Posts
03/07/2013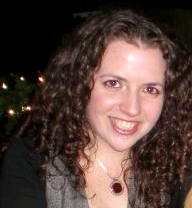 As American grocery stores and pharmacies continue to inundate consumers with pastel eggs and bunnies in anticipation of Easter, Israel has just ushered in a new bunny of its own. Playboy magazine launched its first Hebrew-language edition March 5 in Tel Aviv.
The Jerusalem Post quoted attorney Daniel Pomerantz, an Israeli immigrant from Chicago and Playboy Israel's CEO, as saying he envisioned Playboy's Hebrew edition launch as an opportunity to bring fun, fashion and serious debate, "all the things that Playboy stands for," to Israel.
"Israel is taking another step into the community of regular nations with the debut of Playboy Israel, an all-Hebrew glossy monthly complete with nude photos of Israeli women, sports, style advice, political interviews and a mission to mentor Israeli masculinity," said Jerusalem Post writer Niv Elis in the same article.
The English-language version of Playboy magazine has been available in Israel for years. Now, Israelis have an all-Hebrew version of the monthly magazine with Israeli models.
It's worth questioning, however, why Playboy, with its ever-shrinking print readership, would target a small-scale country with a religiously influenced government. What impact is the company truly hoping to make with this small and divided population?
Playboy's originator, Hugh Hefner, who founded the magazine in 1953, is quoted across media publications, saying he sees the Israeli launch as an affirmation of Israel's shared values in freedom of speech, freedom of choice and freedom of the press.
"I am equally pleased that so many of the core values of the magazine are also the core values of the country and the society that has so graciously invited us to be a part of its cultural landscape," said Hefner, according to the Post.
Some Americans credit Playboy for playing a positive role in the sexual liberation movement of the 1960s and 1970s, while others criticize its negative effects on gender equality.
"Marketing Playboy 'b'aretz' will be a tough sell. There's a precedent of failure for imported American pornography in Israel," according to a Jspace.com article."Penthouse had a very unholy existence in the Holy Land, lasting only… between 1989 and 1993. And that is to say nothing of two strong contingents within Israeli society that will certainly oppose the venture on moral and ethical grounds: religious groups and progressives/feminists."
Jezebel.com columnist Hugo Schwyzer also said Israel's stance on nudity and modesty is complex.
"Part of that complexity is an increasingly nasty division between secular and religious society," Schwyzer said. "The so-called ultra-Orthodox have begun enforcing Talibanesque modesty codes in some neighborhoods, even beating young women who show too much skin, while more moderate rabbis have called for a ban on female models in public advertisements.
At the same time, some secular politicians, emboldened by slight gains in the recent elections, are demanding that the government do more to protect the rights of women in public spaces," Schwyzer added," as well as improve the dismal percentage of women in Israel's judiciary."
I conferred with my Israeli friend, whom I met during my Birthright trip a few years back, and he certainly had a good laugh over Hef's claim of common core values between Playboy and Israel. Further, he expressed doubts about Playboy's future success in the Holy Land, citing that most Israelis consume pornography via the Internet, as Americans do. He pointed out that the Playboy Channel's launch in Israel years back wasn't incredibly successful.
My Israeli friend found additional—perhaps simpler—problems with Playboy Israel's launch. He theorized that Playboy will be hard-pressed to find Israeli women who will be willing to model for the magazine, simply because Israel is a small country—and, there's nowhere to hide once one has modeled nude.
Jezebel.com's Schwyzer quotes Pomerantz describing the magazine as "complex" and "beautiful"--"the perfect fit for a country as complex and beautiful as Israel."
You can dress the bunny up in high brow language and different colored bunny costumes—but what are we really talking about here? Pornography. Playboy can make grandiose claims about reinforcing democratic values of free speech through its print publication filled with fun, fashion and serious debate. But let's be honest, publications like Playboy make progress difficult for women everywhere, and it's not about to pay Israeli women any favors. The over-sexualization of women in America is not something to be emulated. I don't view Israel adopting and further integrating an American model for objectifying women into their culture as a positive step forward—maybe it's two bunny hops back.