Permanent link
09/20/2012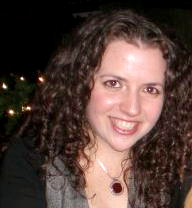 From a young age, our parents teach us to be joiners.
When I had scarcely learned to walk, my mom enrolled me in a group ice skating class—complete with ice show participation (I recall wearing a sequined frog costume). Along with that, came piano lessons, art classes, swimming classes, summer camp, carpool groups and more. Before I graduated from elementary school, I knew it was time to leave my mark on society and run for student council. I blew the elementary school gymnasium away with my candidate speech for secretary.
That desire to be grouped continues through our school years, but I think it's sometimes forgotten after we graduate college—a period in our lives when we are most disenfranchised and posse-less. We remember to join a gym and to network to find a job. When it comes to other social experiences, sometimes we're on our own unless we seek out new opportunities. That said, I think JUF really steps up when it comes to providing social outlets for people in their 20s and 30s.
My first couple years after college were sometimes a social struggle. After graduating from the University of Wisconsin, many of my friends scattered all over the country. Thankfully, when I returned home to Chicago, I reconnected with childhood friends. However, some childhood friends also had moved or our relationships had changed from time apart. Those of us who were around were busy trying to figure out our careers via internships and first jobs. We also found ourselves dumbfounded by a Chicago bar scene where everyone didn't already "know our name."
College is perhaps the most socially enriching environment one can have, particularly if you attend a university that nearly engulfs the city in which it resides. In college, I was surrounded by thousands of people my own age, engaging in local activities geared toward the majority population. During my senior year at college, most of my closest friends lived within a 3 block radius of me. We could have performed the old movie cliché with the cans and string from our windows (quaint, yet unnecessary in a cell phone era).
After a few years of life as "an adult" and forging new and different friendship groups, I've become more of a joiner. Ironically, the joining came after the friends. I'm of the belief that you can never have enough new people in your life. I also am a big fan of introducing friends to each other, because then I can hang out with people from various facets of my life at one time and not worry about them having nothing to say to each other.
About a year ago, I found myself reunited with a childhood friend who'd moved back to the city after nearly a decade away. This friend reunion put me in such a giddy state, that I wanted to spread the love. Around that same time, I decided to form a book club and include reunited friends, work friends, old friends and all of their friends. To say the group was a "mish-mosh" is an understatement.
Our book club is preparing to celebrate its one-year anniversary this month. The group is larger than ever, and its members are very dedicated to reading and to each other. Book clubs are often stereotyped for consisting of chatty, catty ladies who discuss the book for five minutes a meeting and then drink wine and gossip. My group legitimately breaks down each book in heated discussion (while stuffing our faces with potluck food). In fact, we've had two authors join our discussions, including Oy!Chicago's Rachel Bertsche.
I love the group for its diversity, for the ladies' outspokenness and for their tolerance. It has become an unexpected community of intelligent women I never knew I needed and wanted in my post-college life. Many of the members have found the book club has also re-ignited their passion for reading. Not to mention, friendships forged in the club have led to other social outings and even joining workout classes together.
My advice to newbies in the city and those who are mulling through those early 20s is to continue to put yourself out there and meet new people. Start a group or club based on an interest, and invite people you might not know well to join.
Groucho Marx once said, "I don't want to belong to any club that will accept me as a member."
However, I recommend surrounding yourself with unlikely company. You'll be amazed at who you meet along the way.