Permanent link
09/20/2011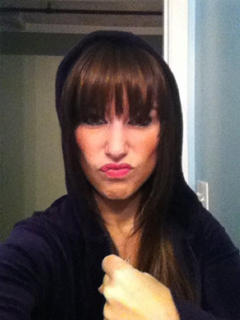 For young adult patients (ages 18-40) who are in the prime of their life, a cancer diagnosis can dramatically impact their trajectory in unique and specific ways. This demographic in particular has the misfortune of having to consider how cancer treatment will affect their fertility.
Historically, the medical field has focused their efforts on treating the disease, and has not spent enough time considering the individual as a whole. Young adult cancer survivors who are about to undergo treatment deserve to know the facts, deserve to know their odds, deserve to know what life can look like after cancer.
I would argue that understanding how your fertility will be affected, and what options are available, is just as important as understanding your cancer diagnosis and course of treatment. For young adult survivors, it is critical that fertility be discussed during the initial conversations with your primary care physician and/or oncologist.
Northwestern University's Oncofertility Consortium, spearheaded by the brilliant Teresa Woodruff, provides young adult cancer patients with the necessary hope that there is life after cancer. Teresa and her team of experts are providing survivors with critical tools and resources for how to bring life into the world.
I am incredibly indebted to Northwestern University's Oncofertility Consortium. I wholeheartedly believe that in learning about my risks and options, I was given the hope I needed to fight this disease.
I recently attended the Oncofertility Consortium's five year gala where they premiered a short documentary showcasing their remarkable work. Featured in the film are leading reproductive specialists, oncologists and patients who have chosen to take their fertility into their own hands. It was an honor to be a part of this project, and I feel incredibly grateful to be a part of this beautiful community.
Learn more about the Oncofertility Consortium's work here. 
A special thank you to Kristin Smith who helped guide me through this entire process. I do not know what I would have done without you. Thank you for your professionalism, your guidance, and your friendship.