Permanent link
09/18/2014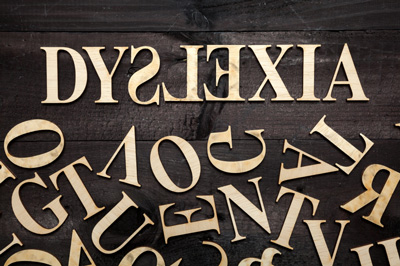 "So he has dyslexia."
This is what I had surmised after an hour-long staffing of a bunch of big words and adjectives being thrown around in an effort to explain why our bright child was struggling so much with reading in school.
"Well, yes. But we don't call it that anymore," they said.
"OK. But that's what it is, right?"
"Basically."
Phew! I felt an enormous sense of relief and gratitude. Relief that his struggles had been noticed and pinpointed with a workable diagnosis and gratitude that qualified help was on the way. What I didn't factor in was the ripple effect for me.
I've written before that I struggled in school, without any explanation as to why, until 7th grade when a math teacher told my parents I was stupid and lazy. (I guess you could do that back then without losing your job.) To be honest, the wicked lady was half right. I had become lazy – as a smokescreen. If I didn't try, mediocrity and failure didn't feel so humiliating and it explained quite simply why I had done poorly.
So when my own diagnosis of learning disabilities revealed itself, (outdated term again apparently, but I earned it so I'm keeping it), I felt that same sense of relief I felt for my child. I knew something was funky – for me, for him – and when I was right, I felt vindicated.
Although I could always see that my child was bright and struggling, as a learning-disabled kid myself, I felt differently about my own struggles. I believed when my parents told me I was bright, creative and intelligent, that they were blinded by their love for me. (Translation: "My parents don't want to admit they have a dumb-ass for a kid.") But when objective, outside forces and people (with Rorschach pictures, stats and everything!) revealed I was in fact a highly intelligent and capable child, my world changed. I could suddenly hear that. My diagnosis was truly that significant and I began to believe the good stuff.
I am hoping my child feels this way. I'm hoping that the early diagnosis for him may have been so primary, that all the self-doubt, shame and fear around school learning that I felt, didn't have a chance to nick him.
This whole process reopened a tremendous amount of reflection for me. And like I said earlier, relief and gratitude were the emotions at the top of my list. Also, somewhere in there, I have experienced a tremendous amount of compassion for the young girl I used to be, who spent so much time feeling inadequate and incapable, trying so desperately to cover up my imperfect tracks in hopes of just getting by.
I read this post to my son in hopes he would be okay with publishing my thoughts on his journey. His response?
"I really liked it. I thought it was really good."
And this girl is left feeling like she's on the honor roll.