Permanent link
09/14/2011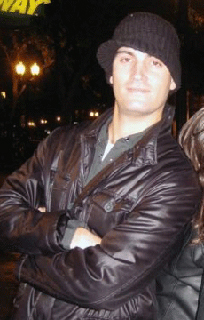 There's a group of people who every month visit a new, sometimes popular, more often lesser-known Chicago pizza restaurant. That group is known as the Windy City Pizza Club. Over the past 13 months, they've networked, the singles mingled, and they ate award-winning pizza at places like D'Agostino's Pizza and Pub in Wrigleyville.
D'Agostino's Pizzeria has four locations throughout the Chicago area but their flagship location is at 1351 West Addison Street— just west of Wrigley Field. The location has been a pizza icon since 1968 when Joe and Jan D'Agostino opened the doors— not realizing then that their pub would soon be a Chicago Cubs pre-and-post-game legend. D'Agostino's is known as the, "Best in Wrigleyville." While the pizza isn't to die for, everything else is fantastic.
The pizza is served four ways. There is the award-winning thin crust, which is paper thin and while tasty, lacks any fulfillment because of its lack of, well, everything. A fan favorite is the double thin crust, as this type of pizza has double the amount of cheese and dough, making it more, "Chicago" rather than Neapolitan. A frequent Windy City Pizza Club member David Stock said, "My shared medium olive thin crust tasted about the same as my Jewel brand frozen pizza I had a few days earlier. I will probably not go back here for pizza, but I could see myself coming back for a few beers and to watch a game on one of the many televisions."
Unfortunately reviews like David's are more and more common at D'Agostino's. According to several critics that frequent pizza restaurants around the city, the pizza pubs in Chicago are moving away from the traditions that made them famous throughout the years. Regardless, there are others who would disagree and say that their pizza is as good as it gets.
From a personal experience, their stuffed cheese, and pan pizza do a little better as they are a mess of cheese, sweet tomato sauce, and whatever else you would like to add on to their supersize pies. If you really want to feel heavy and full, this is what you need. For someone to eat one of D'Agostino's Pizza's, you need to be okay with the heavy amount of grease, even if you're only having a vegetable pizza. For newbie's to D'Agostino's, try the pan pizza— it's great to share, very fulfilling, and goes well with an ice cold brew before or during a game. You can also get their pan pizza's at Wrigley Field.
The restaurant is full of televisions, trains winding around the ceiling, red-checkered tablecloths, and a great menu that includes wonderful salads, like the DAGS Italian Salad or Walnut Gorgonzola Salad, which are both delicious to share as an appetizer. They also have pasta, sandwiches, and entrees like a jumbo fried shrimp dinner, and desserts to please. They have a chunky homemade chocolate chip cookie served warm with a gigantic Scoop of Homer's vanilla ice cream topped with hot fudge for only $5.95.
Overall, the restaurant wasn't a major hit with the club, but nonetheless, everyone agrees that it's a place to go back to— just not for the pizza. The best part of the whole experience for everyone was the service. Sometimes, large group service is a problem anywhere you go, but with a friendly wait staff, cooks that are organized, and bartenders that can keep the pace flowing on a crowded day, D'Agostino's Pizza and Pub has the push to keep Cubs, Sox, and fair-weather fans coming back for years to come.
For information on joining the Windy City Pizza Club, email Kevin at KevinFriduss@gmail.com.