Permanent link
07/24/2012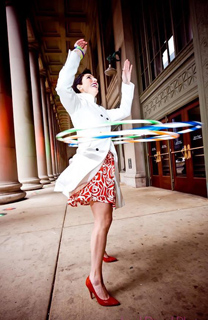 It has been quite a ride the last 18 months. Some would say it was colored by hardship and trauma, others may argue it was highlighted by triumph and strength. Depending on where you start and where you finish, I would argue it was and is all of the above.
There have been many transformations, many juxtapositions, many changes over the course of the last 18 months.
From tied up to untied, from the shadows to the sunlight, from sickness to health, I have seen it all.
And here— in this online space— I have captured these transformations, isolated these moments in time, portrayed these hardships and triumphs in a way that is unique, that is my own, that is at my disposal for a rainy or sunny day.
In this new phase of survivorship, cancer is mostly positioned in the chorus as opposed to center stage. She is no longer singing ballads on her own, but rather hums at a low murmur. While I have learned to expect and accept that she may never be silent, I am also grateful that on most days she no longer overpowers. Her role in the chorus is to highlight and support the lead, a position that she is better suited for, and that I am more comfortable with.
My relationship with her is in a constant state of flux. There are days when I am overwhelmingly grateful for the experience, and for the new set of spectacles I have to see the world. And then there are days, where she tricks me into hunting for tumors in my neck and chest, and she fools me into thinking that my scar tissue is yet another mass.
And so here I am 18 months later with a new set of eyes for which to see the world, but with residual scars that lie beneath.
Perhaps I couldn't have experienced the triumph and strength, without the hardship and trauma.
And perhaps my experience with cancer will be yet another experience that I draw upon for my next challenge, my next hardship, and my next victory.
Check out Jenna's profile in the latest issue of Chicago Jewish News, here.