Permanent link
05/30/2012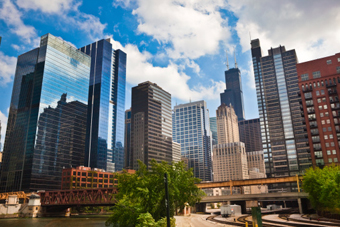 It's the best feeling when spring gives way to the wonderful, fun filled Chicago summers. The warmth from the sun, the cool breeze off the lake, the faintest smell of lilacs and tulips peppered all across Chicago's wonderful parks and public destinations. Keeping budget in mind, I have compiled a list of some public places you can explore this summer for free. So whether you are new to the area or have been living here all your life like me, I guarantee tons of fun hitting these spots!
Green City Market
Ah, nothing rivals this collection of local producers and farmers, gathering early each Saturday morning to display their finest products for all Chicagoans to see (and nosh!). Whether you are looking to supplement your own produce or pantry stock, or are just looking to kill some time, the Green City Market is a great place to be found. You may even see some familiar faces wandering around the booths, like Frontera's Rick Bayless or Province's Randy Zweiban, or perhaps Drawing Room's chef Nick LaCasse, winner of the 2012 America's Best Lounge (he was also on Bravo Channel's Around the World in 80 Plates, Season 1).
The Beach
Who doesn't like the beach? This summer promises to be one of the best for beach lovers looking to get their tans and play volleyball by the shoreline. Whether you are at 12th Street (formerly Meigs Field), 31st Street (of the Junior Lifeguard Chicago Area Tug-o-War), 63rd Street (Chicago's oldest and largest beachouse), North Avenue (center stage for Chicago's Air and Water Show every August), Oak Street (largest area of deep water swimming and SCUBA diving and home to the Oak Street Beachstro), or even North Shore's Loyola/Leone (Chicago's largest beach, I bet you didn't know that!), you are guaranteed to have a blast. Don't forget to drink lots of water and wear your sunblock!
Conservatories and Greenhouses
The Lincoln Park Conservatory boasts a Fern Room, an Orchid House and a Palm House to peruse. At Kilborn Park's Conservatory, you'll find the park district's only teaching organic greenhouse! You can check out more information about them here. Don't forget your camera!
Movies in the Park
Who doesn't want to grab a picnic basket, some blankets, some eats, and just sprawl out on a park lawn while watching one of your favorite classic movies on a GIANT screen? How about with a few thousand other people? You can click here to download the list of all the movies playing at every park in Chicago this summer. Some highlights I plan to attend include The Sandlot at Oz Park on Saturday, June 16, Tuesday, June 19 at Fulton River to watch Willy Wonka and the Chocolate Factory, and Ferris Bueller's Day Off at the Chicago History Museum's Park on Tuesday, July 31.
Navy Pier/Shakespeare Theater
There is so much to see and do, you can spend all day at Navy Pier. One of the major attractions is the largest reproduction of the original Ferris Wheel that made Chicago famous at the 1893 World's Fair. And let's not forget the Shakespeare Theater, where you can see Shakespeare and non-Shakespeare plays performed by some of Chicago's finest actors.
Look out for my next installment, when I hit the town and show all of you Oy!sters how to get out and enjoy the greatest city in the world the way you want.
L'Chaim Chicago!