Permanent link
04/04/2014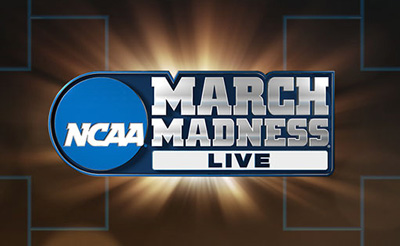 It might no longer be March, but it's still Madness.
Ever get that feeling when your heart clenches and you kind of feel like it might burst from beating too quickly? Welcome to March Madness, and if you're half as big a fan as I am, then you know suffering through a heart attack during the last two minutes of your team's game is a real feeling.
The strange thing is I feel like I've become an infinitely bigger fan of my school's teams since graduating. That's not saying I didn't love sports before, but they were more of a social event. Now I've become so neurotic I can barely be around anyone while intensely staring at my TV screen. Please don't think I'm joking.
This basketball season I watched every game. I know every player. I know who can hit a three, who can play good defense and who scares the crap out of me when they handle the ball. For the games I had to miss, I DVRed them. That's either true fandom or borderline lunacy.
Why the change from casual sports viewer to crazed fan?
I can't say I'm the only one. Maybe my sports transformation has been more severe than others, but all my friends who had maybe no interest in collegiate sports (and by that I mean weren't sure what 1st and 10 meant) suddenly avidly follow our school's teams as alumni. Maybe once people graduate from college they lose a commonality a little bit. Maybe rooting for your team recovers those feelings even if just for fleeting moments.
But why March?
At the beginning of March you have all of these concrete statistics and predictions by top sports analysts. As someone who has taken a horrifying amount of statistics classes, I know that they usually predict the correct outcome – just look at Moneyball. However, March pretty much has a mind of its own and throws all of those statistics and predictions out the window. Out of 11 million brackets created on ESPN last month, less than 700 predicted the Final Four correctly. Now, I don't want to badger you with statistics, because March doesn't. March takes down NCAA giants and builds up Cinderellas. It is the source of devastation and elation, inhales and exhales.
Even if your team didn't make it to the Final Four this weekend and you experienced that devastation that probably lasted two whole workdays, there is an upside. Because March says peace out to statistics, next year your school has as good of a chance as any to pull off the upset, hit the buzzer beater or cut down the net, because that is the heart-clenching madness of March.