Permanent link
12/11/2012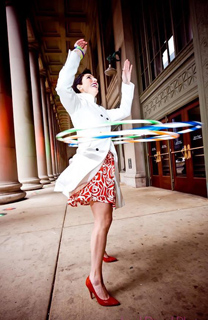 In my post-treatment chapter of survivorship, I am no longer searching for meaning in my suffering, but rather I am committed to applying the lessons learned to my here and now. This is no easy task—in fact it is rather arduous.
As a 31-year-old young adult cancer survivor, I sometimes feel that I am the gatekeeper of innocuous information, strategies and tricks that at this point in time serve no real purpose for me.
During the eight months of treatment, I learned how to make the hospital my home, learned how to outsmart taste aversions developed during chemotherapy, and learned how to connect my mind and body through deep breathing and meditation. I learned how to see the world in hypercolor, learned how to connect with my authentic self, and learned that there is a fine line between vulnerability and strength.
Today, this knowledge and these experiences, reside peacefully between my two ears waiting to be accessed when the time is right.
While this information may not be applicable to me as a survivor, I have found it tremendously useful in my new role as a supporter.
I know what it feels like to be tied up, and locked in by cancer. I know what it feels like to be betrayed by my body. And I know what it feels like to be on pause when the rest of the world is on play.
I have learned that there simply is no perfect thing to say-and no perfect thing to do. All we need to do is show up—and keep showing up. Instead of gifts, bring love and don't forget to hold hands.
This is what I know.
This is what I learned.
And while I am grateful that I don't currently need these lessons for my own personal benefit, I am thankful to have survived and to now be able to give.