Permanent link
11/10/2011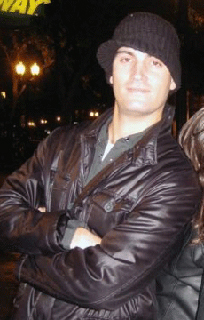 There's no better place in Chicago to watch professional sports while sipping unlimited Bloody Mary's on a Sunday morning than Timothy O'Tooles.  This pub has it all, with a comedy club on Wednesday nights, great daily specials, and some of the most remarkable bar food in the city.
Timothy O'Tooles has two locations, with one in Gurnee near Six Flags Great America, and the other in Streeterville.  In a recent article by Metromix, the pub beat out Joe's Bar on Weed Street for the title of "Best Bears Bar" and if you can take a hint from that, you would know that it's a wonderful place to watch any Chicago sports team.  Locals have been flocking to the pub since 1992 and with the magnitude of Irish bars in the city, after 15 years, this one is a keeper.  There really is a flat screen TV everywhere you look.
The list goes on about the daily specials they offer but one of them is to note.  They have an unlimited Bloody Mary and Mimosa bar on Saturdays and Sundays from 9 a.m. to 2 p.m.  They provide you with the vodka, and then you do the rest with choices such as pickles, olives, and more than 40 different hot sauces.  Not only will the drinks flow, but also the Breakfast Nacho's and Rise & Shine Burger will do the trick to get your day started off right.  If brunch isn't your thing, then lunch and dinner have the likes of their award winning spicy Buffalo wings, Michigan Avenue salad, and a Pub Fish & Chips, all for reasonable prices.  If you want more expensive, there are options.  If you want cheaper, there are options.  However, if you want crazy, there's the Big Timmy Challenge.  
The Big Timmy Challenge isn't as extreme as it might sound, but nonetheless, it's something to be proud of if you can down it.  For $19.99, you need to consume two-half pound burger patties piled high with toppings served with fries and onion rings.  If you were wondering what you get for finishing it, you get a Timothy O'Tooles t-shirt and a stomachache. 
In Chicago, it's important that bar owners look out for their patrons and offers the best craft and micro-brews at a reasonable price.  This pub nails down the winner for an all-around venue with its beer choices such as Duvel, Three Floyd's, a great supply of Goose Island Brews, as well as many other domestic, import and locals, 32 in total.  They also have wonderful specials such as their homemade O'Tooles Famous Holy Water or Roq Candy Martini, which features, Absolut Vodka, Hpnotiq Liqueur, sweet and sour and a splash of pineapple juice.
In their backroom, which features another bar, you can watch comedy on Wednesday nights.  As opposed to going to Second City or Improv Olympics, this show is done by up-and-coming artists like Marty DeRosa and Michael Sanchez, both very funny.  Audience members can have dinner and drinks while watching standup.  Comedians You Should Know is $5 online and $10 at the door.  If comedy isn't in your taste, then you can jam out with Karaoke on Tuesday nights! 
With all Timothy O'Tooles has to offer, you are covered almost every day of the week.  Check out the menu and events coming up HERE.