Permanent link
10/23/2013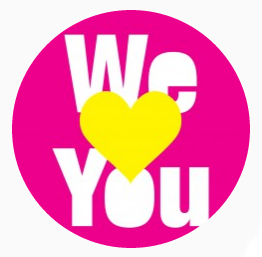 This past weekend, I attended a Chicago Ideas Week talk entitled "Instigators: The Good Fight," featuring speakers who see the evil and hurt in the world and take a personal stand to make it better. This included Chicago native (and fellow University of Illinois alum!) Dan Savage, the incredibly courageous and poised Elizabeth Smart, and a few other speakers who addressed the audience with eloquence and inspired the crowd with their fierce passion.
Mid-way through the event, Ronny Edry took the stage. Equipped with a sarcastic, endearing, utterly Israeli sense of humor, graphic designer Edry unfurled his story. In the face of Israel's conflicts in the Middle East, he used his art to spark change. He started a powerful movement on the most ubiquitous of platforms – Facebook.
Edry's message first took form on his page, "Israel Loves Iran." What started as a single poster he shared on his Facebook wall spurred a movement of dialogue between not just Israelis and Iranians, but countless people across the Middle East. Talking about Israel Loves Iran and Edry's latest venture, The Peace Factory, doesn't do them justice. You'll just have to visit to take a closer look at citizens from all over the Middle East taking to social media to spread messages of love, peace and hope of cooperation.
Edry's message is as simple as can be: make peace viral.
Make peace viral.
As someone who's spent the better part of the last three years managing social media accounts, I was taken incredibly aback, in the best way. Anyone remotely involved in social media strategy talks about virality. Everyone talks circles around that buzzword to end all buzzwords – engagement.
I could not have been more engaged. As the images of Iran Loves Israel, The Peace Factory and the global Peace Factory community flashed on the auditorium projector, I was mesmerized. There's this great verb in French, bouleverser. It roughly translates, "to turn upside down." It's a monumental word, it encompasses a gamut of actions; it can signify being deeply moved, agitation, disruption, instigation, or a fight.
In that instant, in viewing this sort of message recast in a brand new way, that was the first word I thought of. In the best way. Seeing a message so close to my heart being portrayed in such a fresh, creative, artful way moved me in a manner that I hadn't been in a while.
Do yourself a favor. Check out Edry's Ted Talk. Check out the Facebook page. If I took anything away from Ronny Edry's talk it was this: let love be a powerful, powerful weapon.