Permanent link
01/21/2015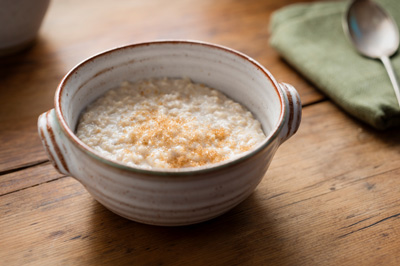 Breakfast is apparently the most important meal of the day. Everyone loves to say that. I'm not sure who decided breakfast was the most important, and I don't know if it's a true statement. I do hear about it a lot, though. "You can't skip breakfast; it's the most important meal of your day." "You're eating THAT for breakfast? …you know breakfast is the most important meal of the day." Everyone has an opinion on breakfast, and I sometimes have to remind the breakfast police that being Jewish means that each and every meal I get to have is the most important meal of the day.
I am not a morning person. I set my alarm early enough so that I can grab a giant bucket of coffee and sit quietly on my couch and stare at the walls. After a few minutes I slowly start to become human and move on to reading the newspaper (i.e. Facebook). Most mornings my Internet time goes on far too long and then I'm running around getting ready and rushing out the door as fast as I can. What this means is that breakfast usually takes a backseat.
Some mornings I can get myself together enough for yogurt and granola, but usually a Kind Bar is as about as exciting as breakfast gets for me. Breakfast is hard! During the week, breakfast might be the only time of day where eating is not my first priority. I've never understood how someone can wake up, prepare an actual meal and also arrive at work on time with matching shoes. I'm not fully functional until about 10 am, and only if I've had copious amounts of coffee.
I am excited to report that I may have found an answer to my morning breakfast troubles. Over winter-break I visited a friend in South Carolina. It's a little known fact that Southerners are food experts. To my delight, my friend made slow-cooker oatmeal one morning. I felt like I was witnessing food magic. You just throw a bunch of healthy food into a crockpot before you go to bed and wake up to a morning miracle. Who knew breakfast could be this easy? We'll see if I can remember to actually put this together before bed. 
Slow-Cooker Oatmeal
Ingredients 
Unsalted butter
8 ½ cups water
2 cups steel-cut oats
1 (14 oz) can unsweetened coconut milk or 1 ¾ cups whole milk
¼ cup packaged light brown sugar
½ teaspoon salt
1 teaspoon vanilla extract
Directions
Coat the insert of the slow cooker with a thin layer of butter. Add the water, oats, coconut or whole milk, brown sugar, and salt and stir to combine. Cover and cook on low until the oats are cooked through and creamy, about 7 to 8 hours. Stir in the vanilla and serve immediately.