Permanent link
01/19/2012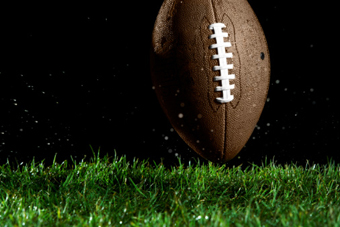 Often we ask people to vote on the awards and sometimes we decide them ourselves. This year it seems to be a clear cut decision that the The Great Rabbino 2011/12 NFL Player of the Year is our very own Chicago Bear, Adam Podlesh.
The Bears punter was really the only Jewish NFL player to put up any significant stats. His season long was 70 yards, 21 inside the 20, an average of 43.9 which is a yard over his career average. He also had four touchbacks and a net of 40.4. Check out his website HERE.
All the other Jewish players we considered were offensive linemen who also deserve some praise. They are Kyle Kosier of the Dallas Cowboys and Brian De La Puente of the New Orleans Saints. Erik Lorig and Julian Edleman need to continue to re-establish themselves and should reach their potential in years to come.
Update: With a second round win by the San Francisco 49ers, the New Orleans Saints and Brian De La Puente were eliminated from the playoffs. The New England Patriot's Julian Edelman is the sole remaining football player with a Jewish parent. The Patriots destroyed Tim Tebow and the Denver Broncos and will play the Ravens this coming weekend.
Congrats to Podlesh!
And Let Us Say...Amen.