Permanent link
All Posts
03/17/2015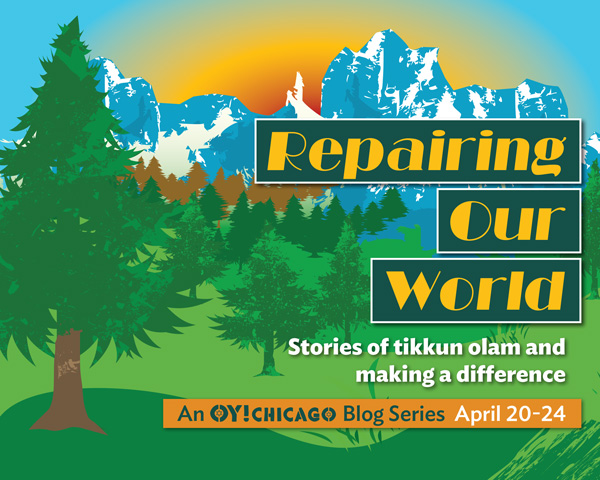 Oy!Chicago is looking for guest writers of all experience levels to contribute to our next special blog series, "Repairing Our World," a collection of stories and reflections on tikkunolam, making the world a better place.
We are looking for guest-submitted stories of any kind of effort to make the world a better place, whether it's your life's work or one day that you'll never forget . Whether you have a great story that's ready to publish now or are looking for some help finding the words, we want to work with you and your idea!
The blog series will run the week of Earth Day, April 20-24.To pitch your idea, write a paragraph describing what your piece would be about and send it to info@oychicago.com by Friday, March 27. The only requirements are that the post should in some way relate to the theme, and that you are 21 or older. We will review your submission and let you know if we are interested in working with you and running your piece in the series.
Please note that Oy!Chicago bloggers are volunteers, so we are unable to pay for published submissions at this time. If you have any questions, email them to info@oychicago.com
Thanks for your interest!
Stef & Steven