Permanent link
All Posts
03/12/2013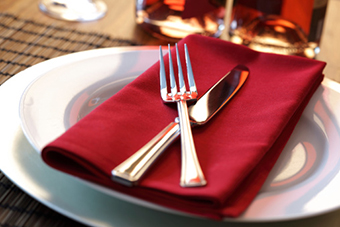 Joe's Prime Steak, Seafood & Stone Crab (60 East Grand Ave.) is inviting guests to enjoy their classic Passover Dinner on Monday, March 25 and Tuesday, March 26 from 4:00 to 11:00 p.m. Guests will begin their meal with homemade Gefilte Fish with Red Beet Horseradish, followed by a Bib Lettuce and Chive Salad with Chopped Liver. Non-meat eaters aren't left out as Suzy Friedman's Vegetarian Chopped Liver will be offered as well. And since no Passover is complete without traditional Matzo Ball soup, Joe's will be serving theirs before offering the choice of either Herb Roasted Chicken, Braised Brisket of Beef or Wild Alaskan Halibut en Papillote. Up for the sharing are delicious side dishes including Potato Pancakes and Ginger Glazed Carrots. Topping off this Pesach feast is the Chocolate Macaroon Pie. The price is $45.95 (plus tax and gratuity) per person and reservations are required. Guests are encouraged to call (312) 379-5637 for more information and to reserve their spot.
If cozy bistro dining is more your style, Mon Ami Gabi (2300 N. Lincoln Park West) is also serving up dishes for Passover on Monday, March 25 and Tuesday, March 26 from 5:00 p.m. to 10:00 p.m. The multi-course menu includes timeless favorites like a Seder Plate with Artisan Matzo Crackers, Matzo Ball Soup, Homemade Gefilte Fish, Suzy Friedman's Vegetarian Chopped Liver and Chopped Liver with Eggs and Onion. Main course offerings include Slow Braised Beef Brisket served alongside Potato Pancakes with Applesauce. Ending things on a sweet note is the Flourless Chocolate Cake with Fruit Compote. The price is $36.95 per person and $15.95 for kids 12 and under (plus tax and gratuity). If you'd rather entertain at home without the stress of pulling off a perfect meal on your own, then simply pick up one of Mon Ami Gabi's Passover carry out platters! No mess, no hassle, and all the traditional delicacies are included. Carry out orders must be placed by Thursday, March 14, at 5:00 p.m. Guests are encouraged to call 773-348-8886 to make their reservation or place carry out orders. Both locations are Lettuce Entertain You.
If you aren't in the city, there are several deli's like Max's, Max and Benny's (2 locations), or The Bagel (2 locations), however I suggest gathering your family and friends around a table at Glenview House to feast on traditional Seder favorites. Chef Grant Slauterbeck will feature a 3-course unleavened Passover Tasting Menu including his twist on celebratory dishes eaten during the week-long holiday.
3-Course Passover Tasting Menu:
First Course:
Chicken and matzah ball soup
Second Course – choice of:
Lemon and olive roasted chicken or
Sweet brisket served with potato kugel and red cabbage
Third Course:
Apple and cherry crumble
The Passover menu will be available Monday, March 25 through Tuesday, April 2 from 4:00 p.m. to 10:00 p.m. for both lunch and dinner. $35 per person, not including tax and gratuity.
If you know of other Passover favorites that are serving up your favorite dishes, please comment on this article.