Permanent link
All Posts
175 films head to Chicago—and not one stars a Chihuahua
10/13/2008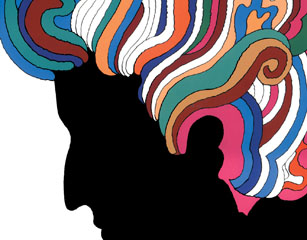 Jewish-themed documentary Milton Glaser: To Inform and Delight, playing at the film festival

The number one movie at the box office last week starred a talking dog.

If you're looking for something a little more…human…starring talking people from around the world, check out The 44th Chicago International Film Festival, playing in the Windy City from Thurs., Oct. 16- Wed., Oct. 29. This year's festival, presented by Cinema/Chicago, features special appearances by international actors and directors along with a line up of more than 175 films total—116 feature films, 38 short films and 18 documentaries from around the globe.

Jesse Berkowitz, a Chicago transplant from Los Angeles, has always been a movie fan, and now he's translated that love for movies into a career with Cinema/Chicago, which presents the festival. He is responsible for coordinating and scheduling the documentary and short subject films for the festival.

Berkowitz, who is half-Jewish, discusses why his chosen film genres appeal to him. "Documentaries are an art form that comes from something that's raw and real. There are really interesting ways to make raw footage into feature films. I also like films that deal with real-world issues directly," says Berkowitz. "What I like most about short films is the simplicity of them. The best short films are the ones that convey a message without muddling too many themes and factors."

In selecting films for the festival, he strives to look for movies that will appeal to Chicago audiences, and he looks for a balance between films created by established masters in film and new filmmakers on the scene.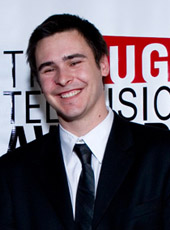 Jesse Berkowitz, documentary and short subject film maven

The film festival kicks off this year with  The Brothers Bloom , a comedy about the last great adventure of the world's best conmen. The film is directed by Rian Johnson and starring Oscar-winner Rachel Weisz (The Constant Gardener), Oscar-winner Adrien Brody (The Pianist), Mark Ruffalo (Zodiac), and Oscar nominee Rinko Kikuchi (Babel) and features a red carpet arrival, on Thurs., Oct. 16 at the Harris Theater in Chicago.

One Israeli film plays in this year's festival.  Lemon Tree/Etz Limon  (Israel/France/Germany), directed by Eran Riklis, a dramatic true story, uses the lemon grove as a metaphor to illustrate the Israeli/Palestinians conflict. Israel's newly elected defense minister declares Palestinian widow Salma's lemon trees, straddling the Israel/West Bank Border, as a haven for terrorist infiltration that must be chopped down. She must rely on unlikely allies, including the defense minister's wife, to help save the trees. The film is in Arabic and Hebrew with English subtitles.

The film festival's  Milton Glaser: To Inform and Delight , (USA), a documentary directed by Wendy Kay, also has a Jewish theme. The movie tells the story of the famed Jewish cofounder of New York Magazine and artist, Milton Glaser, who has revolutionized the world of design.

Other festival highlights will include honoring the Oscar-winning director Mike Leigh with a Career Achievement Award before the screening of his film  Happy-Go-Lucky  and honoring Oscar-winner Sidney Poitier with a Lifetime Achievement Award at the annual Black Perspectives Tribute and Reception.

This year, the festival also launches "Green Screen," an initiative presenting movies that illuminate pressing environmental issues. The program works with environmental groups throughout Chicago to promote the films and to raise environmental awareness.

After watching seven hours of documentary and short subject films a day, sometimes Berkowitz wants to lose himself in an action flick. Other times, he prefers a more compelling movie-going experience and hopes others will too. "It's important for people to challenge themselves to enjoy a certain type of cinema that they might not normally consider," he said. "It's always fun to discover a genre that you really love. Our festival provides our audiences an opportunity to do that."

Most of the films from this year's film festival will be presented in downtown Chicago at AMC River East 21 and AMC 600 N. Michigan, while a few films will play at the Music Box Theater in Lakeview and the opening and closing nights will take place at the Harris Theater in Chicago. For film festival passes and tickets, visit  www.chicagofilmfestival.com or  www.ticketmaster.com or by calling (312) 902-1500. For more festival information, call (312) 332-FILM or visit  www.chicagofilmfestival.com .