Permanent link
09/09/2008
FOUR STARS, ONE AND ALL!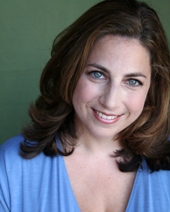 Stacey reviews some of her favorites and yours
I don't know if you've noticed, but in general, only rarely do your day in and day out dining choices ever get reviewed anywhere. With limited space, reviewers tend to focus on what's new, what's hot, what just opened or which fancy chef has blown into town. Sure, now and again you might see one of your regular haunts mentioned in a Best Of article, but really, does that get you through a Tuesday night when you are looking for something that requires neither a reservation nor much brain power? The places you can plug into your cell to order on your way home from work? Special occasion restaurants are great, especially if your folks are in town or you're on an expense account. But if you have tumbleweeds in your fridge, can't bear the idea of one more "rice and tuna" night, and some of your own go-to places are boring you a bit, here are some of mine. They aren't new or flashy, they are stalwart and dependable. Delicious food, available quickly and at a reasonable price. In no particular order:
1. It's All Greek to Me
The Athenian Room
Dine in and pick up
807 W. Webster
773-348-5155
I've been both dining in and picking up at this Lincoln Park location for essentially my whole life. Craving gyros? Theirs are the best, well spiced and moist, with bits of crispiness, served on a tender chewy pita with thick tzatziki. But for my money, the skirt steak dinner is one of the best in the city, and comes with a huge portion of Greek fries and a Greek salad with feta. In the winter, soups alternate daily between avgolemono, the traditional egg lemon soup, and a navy bean, both thick and hearty and perfect for a blistering Chicago night.  The Athenian chicken is also a standout, moist meat and crisp skin, the salads are well sized and fresh, and my mom thinks they have the best burger in the city…an odd choice in a Greek restaurant, but only until you taste it. Don't look for Greektown specialties, no moussaka here, but trust me, you'll be glad for the limited menu, since everything is so great, you don't want to make your decision any harder than it already will be.
2. Tico Me Elmo
Irazu
Dine in, delivery and pick up  (cash only)
1865 N. Milwaukee
773-252-5687
Unless you've had the pleasure of visiting Costa Rica, and if you have not I strongly suggest putting it on your list, you might not be familiar with the simple pleasures of Tico cuisine.  But its time to change that.  Irazu is a tiny hole in the wall that packs a huge culinary punch.  Want to try the Costa Rican specialties?  Start with the patacones, twice fried sweet plantains served with a garlic black bean dip.  For dinner, go for the traditional Casado dinner, your choice of chicken or rib eye seasoned to perfection with caramelized onions, and served with rice, the best black beans in the city, sweet plantains, cabbage salad and an over easy egg.  The menu is full of gems like this, but also has an extensive selection of Mexican influenced dishes, superior burritos and the special Taco Tico, and a wide selection of vegetarian options.  The shakes are amazing, and you'll have to trust me that the oatmeal version is out of this world.  They do breakfast as well, and the Gallo Pinto, rice and beans served with eggs and plantains, will undo whatever damage you might have done to yourself the night before.  The family owned place is always bustling, service is quick and efficient, and even if you don't call in your order ahead, take out takes no time at all.  Sometimes I just swing by to pick up side orders of their yellow rice and black beans to pair with whatever I thawed out for dinner.  The best part, it is pretty easy to make healthy choices here, so it can be a guiltless pleasure.

3. A Slice of Heaven
Homemade Pizza Company
Delivery and Pick up
5303 N Clark  773-561-8800, 3430 N. Southport 773-529-5900, 3314 N. Broadway 773-549-2100, 850 W. Armitage  773-248-2900, 1953 W. Wabansia 773-342-9600, 1546 E. 55th 773-493-2000
Okay, I know they are relative newcomers to the Chicago pizza scene, and all they sell is thin crust, which in some circles is sacrilege…and I would never tell you to abandon Lou Malnati's for deep dish or Bacino's for stuffed, since I never would. But for thin crust, I promise you, once you bake your own, you'll never go back. Homemade dough, a zillion possible topping combinations, mini pizzas for the kids and huge cookies you can bake off for an after-dinner treat, this is total genius. If you've never been, you can either pick up or have delivered the pizza of your choice. Raw. Yep, no ovens in these hotspots, you provide the heat. Want to know what's great about that? EVERYTHING!  The pizzas cook in 15 minutes in a 425 degree oven, so if you preheat after you order, you'll make quick work of the cooking once it arrives, and you'll have your pizza palate-scorchingly hot the way its meant to be. No special equipment is needed; your pizza bakes on a piece of included parchment right on the rack of your oven. Want the crust crispier? Leave it in longer. Guests coming over? You can wait to pop the pies in until they arrive. Last minute phone call for dinner plans from pals? Leave in the fridge for a day, or pop in the freezer for the next craving. My fave topping combos:  sausage, red onion, and fresh roma tomatoes, or bacon, sweet Vidalia onion and fontina. And the whole wheat crust is actually good if you're trying to be healthier.
4. Turning Japanese
Hachi's Kitchen
Dine in, pick up and delivery
2521 N. California
773-276-8080
I don't like sushi. I'm picky about my seafood consumption in general, but while I can choke down a piece of raw fish if I have to, it just has never been my thing. (And before you recommend the California Roll, I should also admit that I think seaweed tastes like fish food smells, and I just can't do it.)  It saddens me, since I love most other Japanese food, and I find sitting at a sushi bar and watching a skilled chef make little jewels of food endlessly fascinating. Just don't ask me to eat it. But most everyone these days does eat sushi, and this is the perfect place to accommodate all tastes. I have brought my pickiest sushi connoisseurs who tell me that it is some of the best they have ever had. Apparently this thing called a Spicy White Tuna Crunch is beyond dreamy, and the rolls and pieces are perfectly fresh and delightful. For me, I always struggle between the chicken teriyaki, not a throwaway dish here, perfectly cooked moist chicken in a light coating of homemade sauce, and the sea bass, pan seared and served in a soy jalapeno broth with spinach. The tempura shatters on the tongue, the udon is the ideal thing to have when one of those nasty colds settles into your chest, the gyoza are little pillows of perfect, and the sake and wine list is impressive. Hachi's is owned by the same chef as Sai Café in Lincoln Park. It's a beautiful room to dine in, but they also do pick up and delivery. If you're a sushi freak, you won't be disappointed, and if you aren't, your sushi freak friends will be really impressed that you found this place…and you'll have plenty to choose from that won't make you feel like a second class citizen.
5. Pub Grub
Four Moon Tavern
Dine in and pick up
1847 W. Roscoe
773-929-6666
There was a time that you could find me at this cozy Roscoe Village bar more than you could find me at home. This was directly related to the particular husband I had at home at the time, which is a story for another day. But even though I now have no reason to avoid my living room, if I'm meeting up with friends for a drink and a bite, I still head over to enjoy the kick ass jukebox, generous drinks, and superior bar food. Four Moon has the best grilled cheese sandwich I've ever tasted, served with a homemade tomato soup for excellent dunking. The burgers are huge and moist, the onion rings addictive, and the chicken tenders (a food I usually think should be reserved for the under 12 set) are beyond delicious, served with both ranch dressing and a chipotle bbq sauce for dreamy dipping. I'm addicted to the chicken gyros, and the sloppy Joes will take you back to your childhood in all the best possible ways. They even do a mean brunch on the weekends with serious Bloody Mary's and even more serious food, including a version of eggs benedict with crab cakes. Plus they have a pool table. I mean, what's cooler than that?
6. The Most Important Meal of the Day
Toast
Dine in
746 W. Webster  773-935-5600, 2046 N. Damen 773-772-5600
I'm not much of a breakfast person, at least not at normal breakfast time. I'd rather be sleeping. But breakfast food any other time of the day is fine by me, and this place never disappoints. Eggs how you like them, decadent French toast and pancake creations, even some great lunch food options for your dining companions who may have already had breakfast once that day. Ask for the bacon crispy, and don't pass up the home fries!
7.  Philadelphia Freedom
Philly's Best
Delivery and pick up (online ordering available)
907 W. Belmont  773-525-7900, 769 W. Jackson 312-715-9800, 2436 N. Milwaukee 773-276-1900, 815 Emerson, Evanston, 847-733-9000
I'm a Chicago girl, so in general, if I'm eating beef sandwiches, I want them steamy and spicy and dipped twice, and keep the cheese far far away. But I went to college in Boston, which had Steak and Cheese Subs, chopped seasoned roast beef piled in a roll with gobs of melted white American cheese. At least 32% of my Freshman Forty could be directly attributed to these subs. I always assumed, for some erroneous reasons, that I wouldn't like Philly Cheese Steak sandwiches. I think I was haunted by those 1970's Steak-Umms commercials, and just never tried one. Plus I 've only been to Philadelphia once for a weekend, and the people I was visiting never suggested we try one. You can imagine my surprised delight when my friend Jen informed me that the Philly's Best Cheese Steaks she waxed poetical about were really just my beloved Steak and Cheese Subs!   The fact that they are the only place in the city that manages to also deliver onion rings still crispy (how do they DO that?) and that they deliver till midnight makes them dangerous and sublime all at once.
My family's go-to Chinese take out, Far East, appears to have abandoned us after forty years.  I am adrift.  I am uneasy in the world.  I am a Jew without a favorite Chinese place to deliver my Sunday night meal.  (it should be important to note that the luncheon buffet at my bat mitzvah was Chinese, so this is SERIOUS distress I'm in!)  Anyone who has a great place to recommend, (must deliver to the Logan Square area), please help a girl out….

I'm sure you all have your faves as well, don't leave us in the dark…be sure to post the info below!!!
Yours in good taste,
Stacey
NOSH of the week:  Manny's Delicatessen has finally, after 66 glorious years of breakfast and lunches, is OPEN FOR DINNER!  Shut. Up. The world's best corned beef sandwich, piled high and served with an enormous potato pancake, matzo ball soup like you wish mom could make, classic steam table delicacies and enormous salads. And chocolate pudding. Seriously. Go. At once. It's the right thing to Jew.
1141 S. Jefferson at Roosevelt  312-939-2855 
NOSH Food read of the week:   Kitchen Confidential by Anthony Bourdain