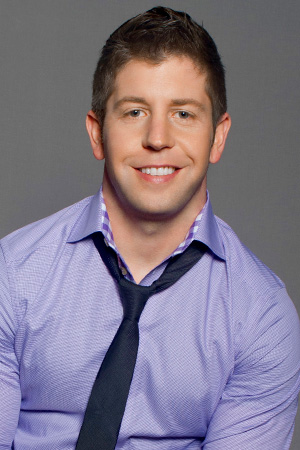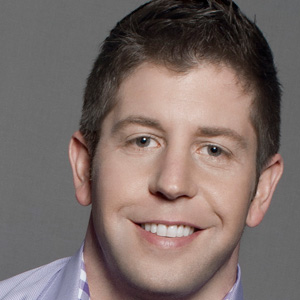 Pharmaceutical chemist Daniel Caspi is somewhat of a renaissance man. According to his sister Sara, Daniel "is skilled in stand-up comedy, jazz piano, [is] spiritual, [and] is dedicated in anything he puts his mind to whether it's his day job, his side jobs, or his keen interest in body building, cooking and travel."
Daniel devotes his time working to cure individuals with Hepatitis C, and has produced a drug currently in FDA approval that has received professional recognition. He also dedicates his time and energy to helping others. Daniel is a Reiki Master, trained in the Japanese technique for stress reduction and relaxation that also promotes healing. And, if you're having computer trouble, he's your guy: Daniel is also a computer consultant with his own computer repair and software business.
If that isn't enough, Daniel was named one of Chicago Magazine'smost eligible Chicagoans last summer.
Age:
34
Primary gig:
Hepatitis C Research
On the side:
Reiki Master and computer consulting
Relationship status:
Single
How do you give back?
I support a number of charitable organizations through direct donations and attending events for a cause. I've also raised money for a few non-profits. To this day, my mother is always the first one to donate on my behalf.
Describe yourself in 10 words or less:
Funny, spiritual, science guy who can fix your laptop
Celebrity doppelganger/who would play you in a movie:
Nick Swardson or Jason Sudeikis. And yes, American Idol fans, I have also been mistaken for Lee Dewyze on more than one occasion.
How do you Jew in Chicago?
Does searching for the best lox and bagel count? My entire family is on the west coast, so I typically fly back for most of the major holidays to celebrate with them. Still, I've made some Jewish friends in the area and have attended a few events through YLD and JUF.
Passions:
Travel, bodybuilding, cooking (and eating), playing piano
If time and money were limitless, I would:
Ensure that my family would be cared for financially and then I would sign the "Giving Pledge." I would spend my time recruiting bright and talented people to join me in a mission to solve world problems... something like my version of the Bill & Melinda Gates Foundation.
Chicago's Jewish community in 10 years:
Probably continuing to become more modern, youthful, and accessible. Despite its ancient roots, I think the expression of Judaism here continues to evolve. It is continuing to reach past the temple walls and deeper into the community and culture.
Me in 10 years:
Probably still searching for the best lox and bagel out there, it's a lifetime commitment. Farmed salmon isn't helping either.