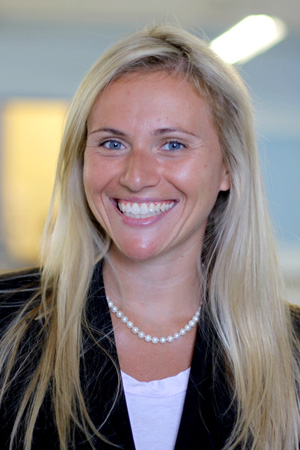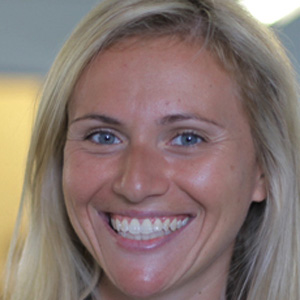 Move over, Rosie the Riveter – Diana Peters is the new face of equality in the manufacturing industry.
As the founder and director of the Symbol Training Institute, a post-secondary career and technical training facility, Diana is committed to preparing workers – and especially women – for work in the manufacturing world.
""Diana strongly advocates for women's equality in manufacturing by promoting the profession to women and employing female instructors to assist in her efforts," said her nominator (and husband) Tommy Peters. "Diana's passion for workforce development is evident from her proven track record with manufacturing companies who hire Symbol graduates."
"It's not a men's club anymore," Diana told Crain's Chicago Business, which named her to its 2013 list of 40 Under 40.
Judaism and family are also priorities in Diana's life. She makes sure her family volunteers regularly at The ARK and other Jewish organizations and gives her time to her kids' school as well as child/family-centered organizations
Age:
33
Primary gig:
Executive Director of Symbol Training Institute
On the side:
Kids, kids and more kids – all of my free time is spent on my beautiful children and hanging out with my hubbie and friends.
Relationship status:
Married with two kids (soon to be three) and an adorable Yorkie poodle named Wells.
How do you give back?
I make sure my family volunteers for at least one event per season with The ARK, and I have also volunteered at Jobs for Youth and Family Focus. I also donate my time whenever I can to my kids' Early Childhood Center at Moriah and soon at Solomon Schechter.
Describe yourself in 10 words or less:
Determined and persuasive due to my passion. Caring while being a true businesswoman.
Celebrity doppelganger/who would play you in a movie:
Cameron Diaz
How do you Jew in Chicago?
We go to our friends' houses for Shabbat, celebrate all the holidays and send my children to Jewish private schools. I volunteer and participate in various Jewish events throughout the Chicagoland area. Next year, I will be volunteering at Solomon Schechter where my son will be a kindergartener.
Passions:
My kids and family, cooking, traveling, knitting, working out, helping promote the manufacturing industry whenever possible and advocating for women in the manufacturing workplace.
If time and money were limitless, I would:
Travel the world with my family and set up a philanthropic trust to help starving children both locally and globally.There's no reason any child should have to go hungry.
Chicago's Jewish community in 10 years:
As strong and vibrant as ever.
Me in 10 years:
Ten years older with teenagers and having had a lot of success in the business world.