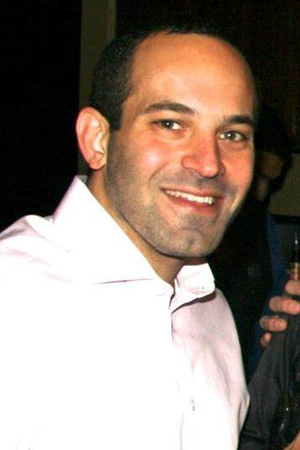 Charismatic, smart, and energetic are just a few words that have been used to describe Zvi Rhine, Hedge Fund Manager at Sabra Capital Partners, named best event-driven hedge fund in 2013 by Hedgeweek publication.
According to friend and investor Sachin Lulla, "Few people can galvanize a large crowd or touch/motivate a person in a conversation" like Zvi can.
Zvi balances his dedication to building his business with engaging Jews and non-Jews alike in supporting Israel and various Jewish causes. He also combines his love for athletics (he is a trained triathlete, hiker, skier, and scuba diving enthusiast) with his commitment to the community by coaching little league football.
"Ask someone close to Zvi who they trust the most; who is the smartest person they know," Lulla said. "In my opinion, it is Zvi in both cases."
Age:
34
Primary gig:
Principal at Sabra Capital Partners. No, we don't make Hummus. Sabra Capital is a multi-strategy hedge fund that focuses on event-driven, value and special situations investments. We are proud to be recognized and voted as the best North American event-driven multi-strategy manager for 2013 by Hedgeweek -- the best is yet to come.
On the side:
Retired but still active triathlete (I train but don't compete anymore), avid hiker, scuba diving enthusiast, improving skier, fair weather Chicago sports fan, and a traveling junkie with a preference to take the road less traveled. 
Relationship status:
To my ima's (mom's) chagrin, still looking.
How do you give back?
Keep doing what I'm doing in life because I REALLY ENJOY it. Dreams do come true.
Describe yourself in 10 words or less:
Unyieldingly loyal, passionate, warm, determined to succeed and exceedingly confident.
Celebrity doppelganger/who would play you in a movie:
Ralph Macchio, the original Karate Kid and Johnny Cade from the Outsiders – that's right, let's rewind the clocks!
How do you Jew in Chicago?
By practicing the Golden Rule and addressing my shortcomings along the way. If successful, I will fulfill my goal as a good ambassador for Israel as well as the Jewish community. I am a big advocate of demonstrating my Jewish/Israeli pride and educating people inside and outside the Jewish community of Israel's history and beauty.  
Passions:
Celebrating life in every moment, Israel, Sabra Capital, coming back from being down in life (Oh, what a feeling!), making people laugh/smile and my family (which includes my good friends as I see no difference in that regard) – everything achieved and will be achieved in my life is directly attributable to their unwavering support and trust.
Chicago's Jewish community in 10 years:
Unfortunately smaller, but still an influential group with the ability to positively impact the surrounding community and Israel during times of need.
Me in 10 years:
Build Sabra Capital Partners into a widely respected and venerable brand. Then eventually buy Sabra Hummus to consolidate the name while taking care and providing for everyone in my inner circle. If I'm on that path in 10 years, then maybe I've earned my namesake -- my first name is after my maternal grandfather and my last name from my father of course -- I see myself as a caretaker for my name and I hope to leave it in the same pristine condition I received it.