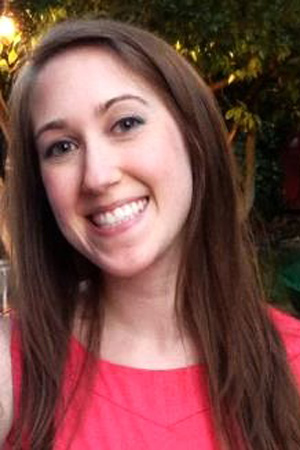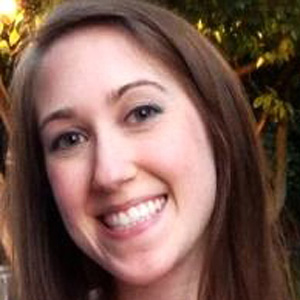 There are many grandchildren of Holocaust survivors who found refuge in the U.S., but Abby Reiss-Carnow is truly paying it forward for future generations. Abby serves on the strategic planning committee for the board of GirlForward, a non-profit that supports and mentors refugee girls. Abby's passion for education and women's empowerment is apparent in her work to provide adolescent refugee girls with individual mentorship, educational programs, and leadership opportunities.
Moreover, Abby works at APTMetrics, an HR consulting firm where she "pushes the boundaries and expectations of women in the workforce," according to her friend and nominator Jessica Fisher. Abby is equally dedicated to serving the Jewish community. Abby was a board member for the Young Adult Division of the Jewish Federation of Metropolitan Detroit before moving back to Chicago, where she became involved in YLD's LEADS as well as the Gesher Program. She has been a LEADS leader and volunteers with TOV and Mensches in Motion.
"Abby is not satisfied to give back through just any means," Fisher said. "She makes sure her actions are impactful and truly serve others in a unique way."
Abby is also a Mishkan builder and member of the Chicago Brandeis Alumni Board. She can often be seen dancing around Chicago.
Age:
29
Primary gig:
I work as a Consultant for APTMetrics, an HR consulting firm where I consult with Fortune 100 organizations on topics including employee assessment and selection, job analysis, performance management, and organizational surveys. 
On the side:
I'm a board member of GirlForward, I'm on the Brandeis University Chicago Alumni Board, and I enjoy taking as many dance classes around the city as I can.
Relationship status:
Happily married
How do you give back?
Buy and run a farm! It would function as a rural shelter for women and children. The women would be able to stay at the farm while working there and running it. They would learn skills in everything from agriculture to machine maintenance to cooking. I would also set up programs to help the women find jobs leveraging their new skills once they are ready to leave the farm.
Describe yourself in 10 words or less:
Kind-hearted, ambitious, scientist, dancer, perfect birthday-card selector
Celebrity doppelganger/who would play you in a movie:
If Mindy Kaling and Rachel Maddow could smush into one person, it would be her.
How do you Jew in Chicago?
I Jew by volunteering as much as possible both within and beyond the Jewish community. I'm a Mishkan builder and also attend services at Anshe Emet. I celebrate the holidays with my family. I voice my opinions and challenge others when I disagree. I value education. I take deep breaths.
Passions:
Feminism. Education. Philanthropy. French Fries.
Chicago's Jewish community in 10 years:
Thriving even beyond where we are today.
Me in 10 years:
Hopefully I will be a vital part of the community, surrounded by friends and family, and doing my best to embrace getting wrinkles.