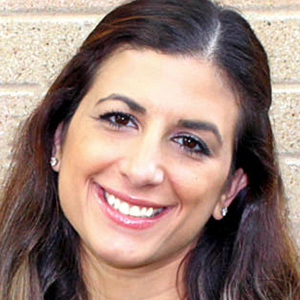 It's hard to stand out from the crowd in today's marketplace, so Robyn Ackerman made it her mission to help businesses "pop." She's the founder and president of Pop Digital Marketing, a full-service marketing agency that helps businesses get discovered by customers. An expert in her field, Robyn has written for Social Media Today and other digital media sites. She also speaks at many networking, community and industry-related events.
Robyn enjoys lending her knowledge and expertise to Jewish organizations and young entrepreneurs. She's spoken to fellows of JCC Chicago's Seed 613 program and goes out of her way to share marketing and branding insight with fledgling businesses 
A mother of four, Robyn is deeply invested in her kids' education. She's a PTA member at their school, Hillel Torah, and serves on the Children's Programming and Education Committee at her synagogue, Kehilat Chovevei Tzion.
Age:
34
Primary gig:
President and Founder of Pop Digital Marketing, a full service marketing agency providing businesses the expertise, knowledge, creativity and implementation of web marketing based solutions to help "pop," stand out of the crowd and get discovered by customers.
On the side:
Wife to my smart, handsome husband, Daniel Jason and mommy to my incredible four children: Lea Yael, Jakey Shia, Raphaella Orli and Ariella Noa.
Relationship status:
Married – and still laughing
How do you give back?
On a personal level, teaching my children to do chesed (kindness) is an essential part of successful parenting. Working with children that have special needs holds a special place in my heart and I hope that my children grow up to feel the same way. On a professional level, I provide mentorship to those starting new ventures/businesses. It can be daunting starting a new business, and learning how to brand and market effectively is a vital part of the first steps to success.
Something most people don't know about me:
I got cast in a show at Second City, but had to turn it down because I keep Shabbat. The director called me back and switched the schedule so I could still participate as a cast member. It was an overall amazing experience!
How do you Jew in Chicago?
My family is modern orthodox and we love raising our children in the Skokie community. We eat kosher, learn Torah and live completely by good Jewish values.