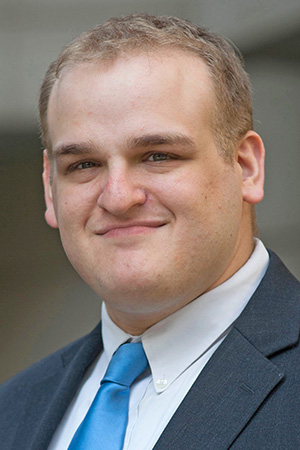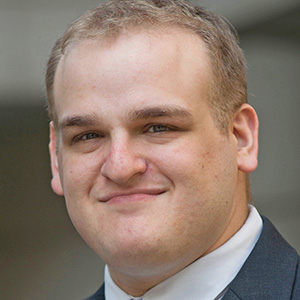 Marc Karlinsky is a pretty law-esome writer, a joke which - as a reportedly pun-loving and award-winning crafter of headlines - we are hoping he will appreciate. The rest of you can continue groaning.
When Marc started at the Chicago Daily Law Bulletin, he was just an intern with little to no writing or reporting experience. Two years later, he was named editor of the 163-year-old publication, leading a newsroom of journalists to a print and digital product that helps attorneys stay informed and effective in their jobs. 
A proud University of Maryland grad, Marc is president of the Chicago Terps Alumni Network, helping to grow the school's footprint in Chicago's competitive Big Ten landscape. He's also a bit of an athlete himself, if playing in the YLD Softball League for The Lox counts, though you're probably better off with him on your bar trivia team.
Age:
27
Primary gig:
Editor of the Chicago Daily Law Bulletin, a newspaper that's covered Illinois' judges, lawyers, law firms, litigation and legislation since 1854.
On the side:
Maryland Terrapins fanatic; drinker of way too much Coke Zero; collector of novelty socks.
Relationship status:
Single
How do you give back?
I try and dedicate my time to volunteer causes through programs like Mensches in Motion, LEADS leadership and Maot Chitim. I enjoy connecting people in the social and professional worlds, and I try and pay it forward professionally by being an accessible mentor and contact for aspiring writers in the often-unforgiving world of modern print journalism.
How do you Jew in Chicago?
Try to attend as many Jewish-community programs as I can fit in my calendar; bat .150 for The Lox in the YLD Softball League; find friends' Shabbat dinners where someone has brought noodle kugel; get a healthy dose of tikkun-olam action through volunteering regularly. My latest hobby is Jewish genealogy, where I'm slowly learning exactly how I'm cousins with everyone reading this.
If time and money were limitless, I would:
I'd have front-row season tickets for every Cubs and Terps game. I'd also finally splurge for the guac at Chipotle.