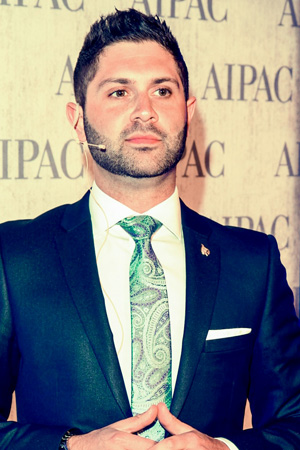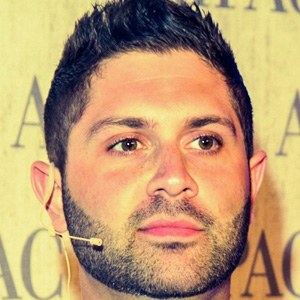 As director of the American Israel Public Affairs Committee's Chicago campaign, Eli Wald has redefined the Israel lobby's relationship with its Chicago donors, introducing a sense of personal connection and emphasizing AIPAC's mission to promote and strengthen the Jewish community's relationship with Israel.
Eli has been dedicated to the future of Jewish people ever since he was a teenager. He has been involved with the Hillels of Illinois' Israel Initiative, Shorashim, Moishe House in Washington, D.C., and the American Jewish Committee. He also still volunteers with Camp Tavor, which he attended as both a camper and as a counselor. His work has extended beyond the Jewish community too. As a student at The University of Illinois, he helped lead the divisive and unpopular – albeit important – fight to ban the use of the Chief Illiniwek mascot that many found offensive.
And for someone with his level of advocacy experience, he remains humble. According to his supervisor and nominator, Daniel Goldwin, "Eli has worked tirelessly for our people and for Israel, and whenever possible, Eli has made sure those around him received praise and accolades before he did… [he] knows that building and leading a team of professionals and volunteers requires him to bury his ego for the sake of the cause."
Age:
29
Primary gig:
AIPAC Chicago Area Director
On the side:
Live music, international travel, cycling and bike building, and woodworking. I also collect rare and antique Israeli typewriters, and picked up my first Arabic typewriter in Amman a few months ago.
Relationship status:
My dad is Chicago's top ketubah artist – and let's just say he's still waiting to make mine.
How do you give back?
Perhaps it's not the most exciting response, but I'd keep doing what I'm doing – albeit with a bit more travel and a few more typewriters.
Describe yourself in 10 words or less:
Passionate about everything that I do.
Celebrity doppelganger/who would play you in a movie:
Theodor Herzl with a dash of Drake.
How do you Jew in Chicago?
Moishe House is my favorite Jewish scene. I lived in a Moishe House in D.C. and it was a transformative experience. It's a unique model that empowers young Jews to craft innovative programming and build vibrant communities as they see fit. We converted our row house into a concert space and community art gallery. We hosted everything from Talmud study sessions to slam poetry competitions to microbrew lessons to music production classes taught by a Japanese electronic band that lived with us after fleeing the Fukushima disaster. Moishe House is now the largest organization in the world for Jews in their 20s – 61 houses in 14 countries – and the vibe of the four houses here in Chicago is tremendous.
Passions:
I've always been committed to Israel and Jewish continuity. My grandparents fled Poland in 1933 and settled in Tel Aviv. They were members of the Haganah pre-state underground and my Uncle Oscar fought in the 1948 War of Independence. When I was 16, I drove with my Dutch cousins from Amsterdam to Ukraine to trace our roots. We visited the shtetls and mass graves – and I made a commitment then to dedicate myself to the future of the Jewish people. After college I moved to Jerusalem to work for the Israeli government, followed by a stint in Washington, D.C. as a federal lobbyist focused on issues of concern to the Jewish community. Three years ago I joined AIPAC, serving for two years in Texas, Louisiana, and Arkansas, and for the past year as AIPAC's Chicago Area Director, where I work every day with Chicago's phenomenal community to ensure a secure Israel and a strong U.S.-Israel relationship.
Chicago's Jewish community in 10 years:
The Chicago Jewish community will only continue to grow, and, commensurate with that growth, I expect to see enhanced personal relationships with Israel and an enhanced commitment to bolstering America's relationship with Israel.
Me in 10 years:
Still working diligently on issues of consequence to Israel and the Jewish future.