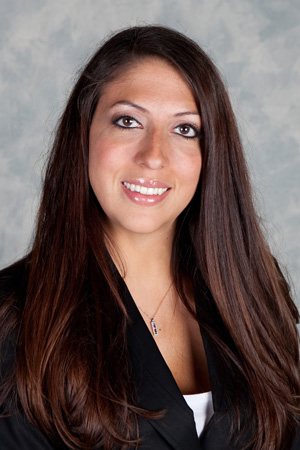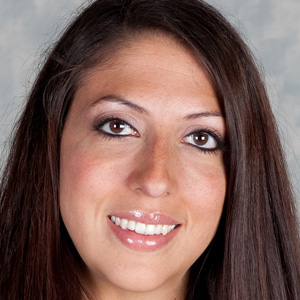 "Joyfully Jewish" describes Asha Goldstein to a tee – not only because it's the name of a program she and her family participate in, but also because of her devotion to her community.
Asha, who converted to Judaism in 2008, says she is not sure if she adopted Judaism or if Judaism adopted her. Her father is from India, her mother is from Poland, and she is also the granddaughter of a Holocaust survivor. Her husband Eric, who nominated her, says "Asha cares deeply about Judaism and she makes a difference in the community."
And indeed she does. She serves on the Illinois Holocaust Museum Women's Leadership Committee, JUF Young Finance Committee, Mikva Challenge Emerging Leaders Board, Interfaith Family Chicago Advisory Council, among others, and also volunteers at Jewish Child and Family Services and through JUF's TOV Volunteer Network. All this on top of her job in investment management as a Principal at Cedar Hill Associates and her other job – as a mom. 
Age:
33
Primary gig:
Principal at Cedar Hill Wealth Management, but as a working mom, my children are always my primary gig.
On the side:
A mom, a wife, a daughter, a sister, an aunt and a friend to many.
Relationship status:
Married
How do you give back?
Save the world.
Describe yourself in 10 words or less:
Blessed, devoted mother, hard-working, loyal and thankful
Celebrity doppelganger/who would play you in a movie:
Although I've been told I resemble Giuliana Rancic and Cher, I relate more to Anna of Arendelle ("Frozen"). Disney is all I get to watch these days.
How do you Jew in Chicago?
I keep our family "Joyfully Jewish" and very active in the Jewish Community, through our synagogue (B'nai Tikvah), JUF Family programs and volunteering. Each month, Rabbi Alex Felch of B'nai Tikvah provides an enriching "Lore in the Loop" where we learn over lunch – I recommend it and all are welcome!
Passions:
My children, my work, living Jewishly, financial literacy, children and women's causes.
Chicago's Jewish community in 10 years:
I'm not sure if I adopted Judaism or if Judaism adopted me, but converting and being a part of the community is something I take great pride in. Together we will grow bigger, stronger and continue to prosper.
Me in 10 years:
I am so blessed in so many ways. I hope that my then teenage boys will learn and seek their own ways to contribute and do good in our community.