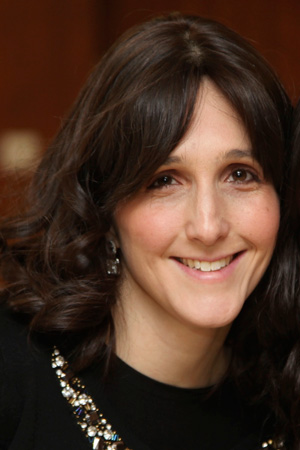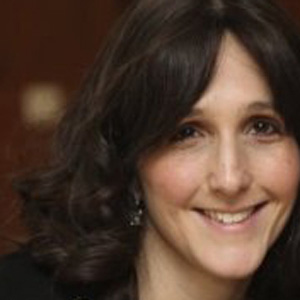 When it comes to mental health and providing support for women and children in the Jewish community, Rachel Zimmerman's dedication is hard to match. Through her work at Project Shield, part of Jewish Child & Family Services, she implements programs that educate and build awareness of sexual abuse in Chicago's Jewish community.
Rachel's care for young women knows no limits. She started a running club at an Orthodox girl's school as well as a Healthy Habits group, which teaches young Orthodox women how to appropriately care for themselves. She also provides guidance for newly engaged Jewish women through their marriage as a certified kallah teacher.
"Her energy is special in that it is largely other-focused,'" said Lynn Shyman, Rachel's supervisor and one of her four nominators.
On top of her tireless efforts to assist women every facet of their health, and being a mother to five children, Rachel still finds time for self-care, having run over 15 full and half marathons. "Rachel is a shining example of what it means to be a healthy, growing person," said Mindi Zissman. "She is a role model to all who know her and a wonderful friend and listening ear."
Age:
33
Primary gig:
Coordinator of Project Shield at Jewish Child and Family Services. I get the important task of talking to parents, teachers, camp counselors, and more about preventing child sexual abuse and responding correctly when issues come up.
On the side:
I recently started Healthy Habits Group Chicago, which is a cognitive behavioral support and psycho-educational group for women who are looking to change their health life and move away from just "losing weight." I also coach a girls running club at my daughter's school and love to run myself. Running is a huge piece of my life and a large part of what keeps me sane. 
Relationship status:
Happily married with five children.
How do you give back?
Make Jewish education free of charge and would pay our educators the salaries they deserve for the gift they are giving to our children that will last forever.
Describe yourself in 10 words or less:
Dedicated, outspoken, evolving, relationship oriented, religious, humorous, wife and mother.
Celebrity doppelganger/who would play you in a movie:
I've heard Ricki Lake and Rachael Ray, but I think I'm just someone who looks like the ridiculously typical Jewish girl.
How do you Jew in Chicago?
I try to make being a Jew and knowing what G-d wants from me to be the first, middle and last thing I think about every day. I also know how much my relationship with G-d has meant to me in my life and I use every opportunity to give that to my children.
Passions:
Running (I have run two full marathons, 12 half marathons, and dozens of shorter races), mental health, child abuse prevention and women's body image. I cry when I watch the Dove and Special K commercials about women's body image issues. I wasted too much of my life hating my body and have recently learned how to love and accept it with no strings attached. This is something I want to give to other women. That you can love your body and want to keep it healthy, not because we need to be thin, but because we take care of the things we value. I want to turn women's fight against their body into a relationship where they are one with their body, exercising and eating healthy in order to show it love.
Chicago's Jewish community in 10 years:
I hope we are a more unified community. A community where prevention of family violence of every kind is a high priority and victims are supported in every way when they're able to come forward. A community that is better able to distance themselves from objectifying women in general, which is the root of a lot of the violence against women and why young women have a hard time seeing themselves beyond their physical selves.
Me in 10 years:
I will hopefully have run at least three more marathons and dozens more half marathons. I will be more effective in my work/family balance and positive that my family knows that they are and have always been my first priority. If professionally I can say that in 10 years that I have eased the pain of many others through my clinical work, been an unrelenting advocate for abuse prevention and have helped dozens of women and girls love their body, then I will be fulfilled.