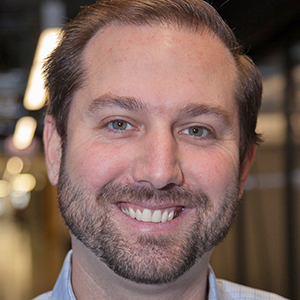 Jordan Fishfeld is a leader in the crowdfunding real estate industry. As CEO and co-founder of PeerRealty , a Chicago-based real estate crowdfunding platform that allows investors to diversify their portfolios by investing in large commercial real estate projects, in just one year, Jordan has become an established player in the crowdfunding industry.
Jordan blends his love of innovation and Judaism as the youngest member on the board of directors of UpStart , a nonprofit accelerator whose mission is to inspire and advance innovative ideas in Jewish life. He's also involved in JUF's Young Lawyer and Young Real Estate divisions and serves as the treasurer of the Crowdfunding Professional Association, the largest crowdfunding trade organization. Even with all his commitments, Jordan still makes an effort to have Shabbat dinner every week.
Age:
31
Primary gig:
CEO of PeerRealty
On the side:
Husband and real estate owner.
Relationship status:
Married
Celebrity doppelganger/who would play you in a movie:
Ed Norton from 25th Hour by looks, Joseph-Gordon Levitt if I had my choice.
How do you Jew in Chicago?
I make sure to have Shabbat dinner every week, stay heavily involved with JUF, specifically through LEADS, and mentor the young Jewish entrepreneurs in UpStart to help them improve the way we all do Jewish.
Chicago's Jewish community in 10 years:
Growing in the ways we experience Jewish. The population is moving to more fragmented and niche groups, and I see technology and innovation helping those groups on the fringe of Judaism find a way to stay more connected than ever before.