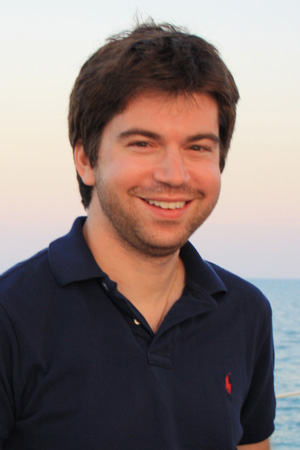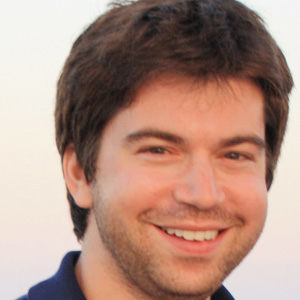 Joel Bennett is forever a camper at heart. As Director of Operations at B'nai Brith Beber Camp, Joel connects hundreds of Jewish campers ages 7-17 to each other and to their Jewish identities. He has worked hard to make Beber a force in the camping world and has done so while forging positive relationships with his colleagues.
"He gives his heart and soul to making life better for everyone with whom he interacts," said Stefan Teodosic, Beber Camp's Executive Director who nominated Joel for Double Chai in the Chi.
When camp isn't in session, Joel serves on JUF's YLD board and its Health and Human Services board, which aids partner agencies that provide educational, developmental and direct assistance to Chicago's Jews in need of a helping hand. His passion for philanthropy also extends to animals in need through his volunteer work at PAWS. Additionally, Joel is extremely passionate about the environment, and his love for it grows with each new place visits (and dives) around the world.
Age:
31
Primary gig:
Director of Operations and HR at Beber Camp. I get to go to summer camp all year long and love connecting with our campers and staff across the world!
On the side:
Riding on the lakeshore path, volunteer at PAWS, and on the lookout for a good place to go diving.
Relationship status:
Single
How do you give back?
Create a 21st century GI Bill so that anyone who wanted to could go to college at no cost.
Describe yourself in 10 words or less:
Listener, explorer, passionate, driven, loyal, caring, committed to quality
Celebrity doppelganger/who would play you in a movie:
Seth MacFarlane
How do you Jew in Chicago?
I'm on the board of JUF's Young Leadership Division and often eat at the Bagel. Corned beef on rye is one of life's real pleasures. As part of my work with JUF, I sit on the Health and Human Services board, which informs the budgets and directions of partner agencies that provide educational, developmental and direct assistance to Chicago's Jews in need of a helping hand of one or another. The ability to connect with people and make a difference is fantastic. I am an occasional shofar blower at our synagogue's High Holiday services 
Passions:
I'm passionate about travel, the environment, and education. We, each of us, play a part in the larger world and I am a firm believer that everyone should get a passport when they graduate high school and be required to get outside their comfort zone and experience the food, culture and people of somewhere else. Diving around the world has illustrated in very real terms how fragile the balance of life on earth is and that we need to work actively to preserve what is around us for future generations.
Chicago's Jewish community in 10 years:
Vibrant and diverse. Chicago has always been a welcoming destination and melting pot for Jews from around the world. That's why my grandfather chose to come to Chicago after they escaped the Nazis in Austria. We need to work to continue to create a community that is open to how today's Jews connect with their heritage and orient community funding to support that mission.
Me in 10 years:
Beber and Perlman will continue to grow and the Association of Independent Jewish Camps will be a real force in the Jewish world. Also, I will be a little taller.