Permanent link
All Posts
12/09/2014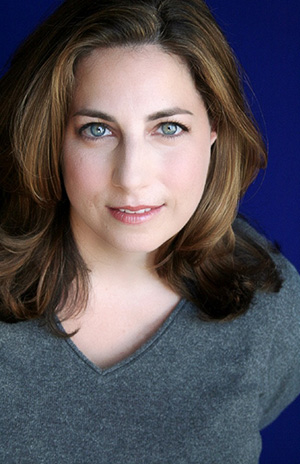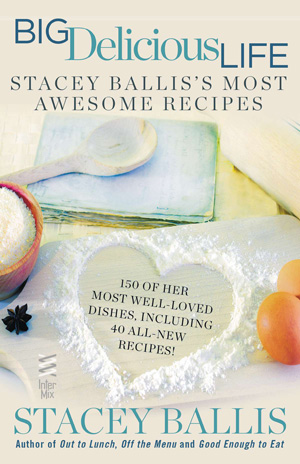 If Stacey Ballis isn't working on a novel, she's likely testing a recipe for her next book.
In October, Ballis published Big Delicious Life: Stacey Ballis's Most Awesome Recipes, an electronic cookbook featuring recipes that appeared in her past novels.
Food always has been a character in Ballis's novels, which feature smart, Chicago-based heroines who love life and a good meal.
"Food and cooking are just such a big part of my life, that it organically became a part of my characters' lives as well," Ballis said.
She consciously began writing recipes during the process of crafting her fourth novel. "When I was writing Good Enough to Eat, I was looking for healthier versions of the foods I love," she said.
In Good Enough to Eat, the main character, Melanie, loses half her body weight, so the story includes recipes for comfort foods and the healthier version thereof. "Readers weren't surprised, they were happy to cook the foods mentioned themselves," she said.
Ballis has some legendary company in the pantheon of authors who include recipes with their novels.
"When I read books like (Nora Ephron's) Heartburn or (Laura Esquivel's) Like Water for Chocolate, it felt like a bonus gift to me. It doesn't take me out of the story," she said. "I read cookbooks as novels."
Ballis began both cooking and writing as a young child. Her earliest memories of cooking are at her grandmother's knee, but she said she doesn't think Judaism is what made her into a passionate home chef.
"I make a killer brisket," she said. "I continue to practice. I'm not a temple-goer … The appealing thing about Judaism is there's no one way to practice ... Food is about the soul, not the stomach."
In Big Delicious Life, Ballis said she wanted to gather all of her recipes into one collection that could be broken down by the novel it appears in and also include an index separating recipes by the ingredients used. The ebook format not only makes this possible, but also easy for pulling out the ingredient list while at the grocery store. And at $3.79 (on Amazon.com), it's affordable too.
"It's like buying someone a card, but for the same price, you're delivering 150 recipes," Ballis said.
Big Delicious Life also includes 40 "lost recipes" that were mentioned in the four novels except there wasn't enough space to publish them.
Ballis has received good feedback on Big Delicious Life so far. She said readers have told her they don't identify as cooks but feel like they can thanks to her books. She cites One-Pot Pasta and her recipe for braised brisket as easy recipes for new cooks to start out with.
Big Delicious Life also includes a chapter from Ballis' next novel, Recipe for Disaster, which will hit shelves next March. The story follows Anneke, who teaches herself to cook after a series of unfortunate events finds her living in the house she is restoring.
Her next cookbook, Cooking for You: Wellness in the Kitchen, is expected to make its debut late next summer. Ballis is co-writing with her friend Dr. Francis Ardito, a professor at College of Lake County.
Ballis said when people hear "wellness," they hear "diets," and the cookbook aims to show that wellness can taste good, but sometimes moderation is needed.
"There's an emotional wellness chapter, which has a killer chocolate cake recipe," she said.